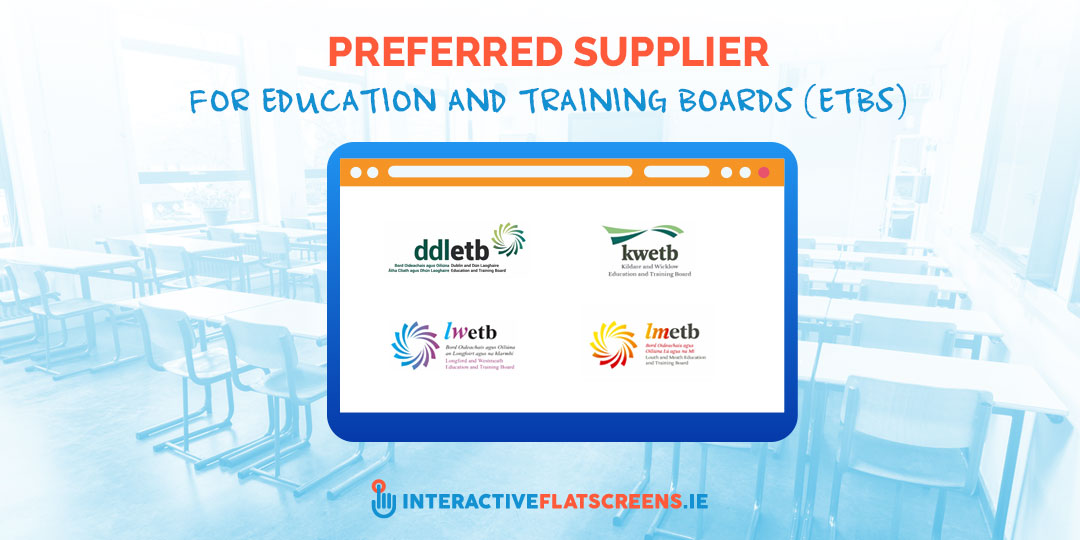 Preferred Supplier for Education and Training Boards (ETBs)
Nov 10, 2021
By Interactive Flat Screens
Our interactive flat screens have proven a hit with schools we have supplied. Research backs up the idea that early integration of technology in schools and education benefits children throughout their life. Not only in grasping technology and becoming more tech savvy but the confidence and participation of pupils has been seen to increase with interactive flat screens in the classroom. For this very reason Education & Training Boards (ETBs) are contacting companies, such as ourselves, to fit their schools out with our award winning range of interactive flat screens. These Education & Training Boards have entrusted us with supplying the Kildare/Wicklow Education & Training Board (KWETB), the Louth/Meath Education & Training Board (LMETB), Dublin Dun Laoghaire ETB (DDLETB), and Longford Westmeath ETB (LWETB).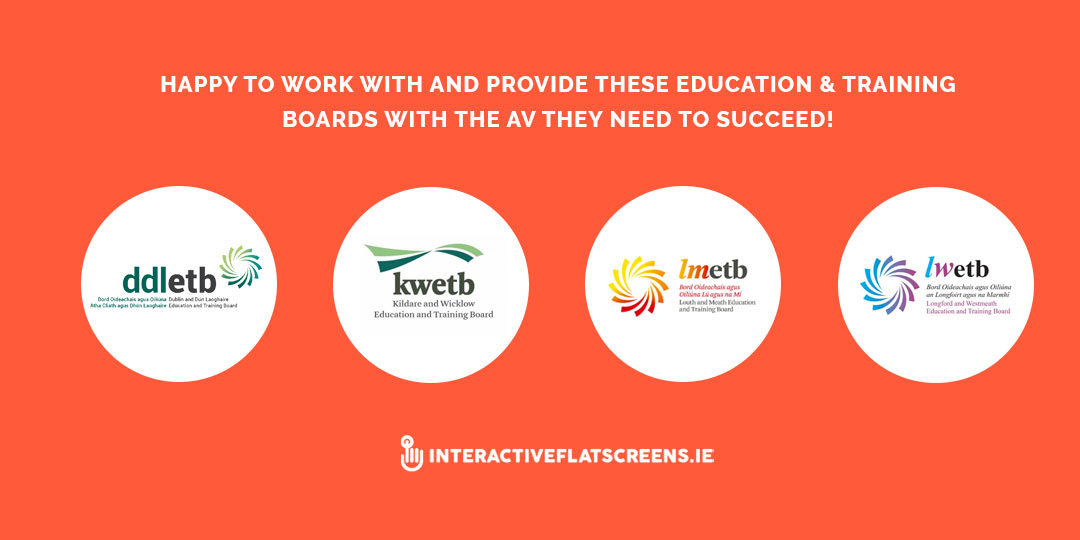 Award Winning Range for ETBs
Our range includes the award winning Clevertouch panels featuring the impressive next gen Impact Plus. The sizes go from 65"-86" across the varying ranges. With the Impact Plus series including the smaller 55" option for smaller rooms. We created posts as an easy guide for those that wish to know more about the features of the Clevertouch range such as widgets, files app, web browsing, using the Clevertouch store, how to connect other devices and so forth.
We also offer the new to market ViewSonic ViewBoard. This comes in at a whopping 75" 4K display with an intuitive interactive interface. UFT (Ultra Fine Touch) Technology which gives you a pen to paper feel with no lag. MyViewBoard software allows for casting devices. The 4 way split screen also enables multiple screens at once.
Full Spectrum AV Service for ETBs
Our continued support from both the ETBs shows we are a reliable company that puts our customers first. With this trust from such authorities enables us to continue to develop and improve our business ethos of helping as many schools and students as possible with the award winning interactive flat screens. Not only do we supply them but we offer fitting them in your school, bespoke plans to each individual budget, training for each user, AV maintenance and repair service. All supplied by our expert team.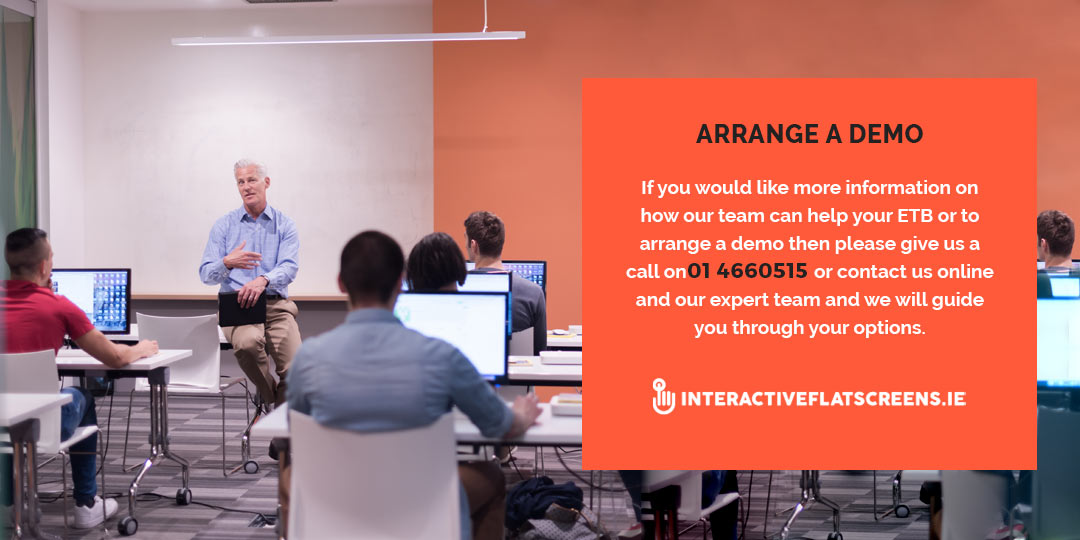 Arrange A Demo
If you would like more information on how our team can help your ETB or to arrange a demo then please give us a call on 01 4660515 or contact us online and our expert team and we will guide you through your options.
Why Select Clevertouch?
CLEVERTOUCH are Interactive Touchscreen Displays for Education. Clevertouch Interactive Touchscreens are changing the way we educate our pupils a durable alternative to interactive Whiteboards and Projector solutions.

CLEVERTOUCH offers innovative features such as (optional) built in PCs and a built in App store that is focused on education.

CLEVERTOUCH offers a FIVE YEAR WARRANTY on its screens.

CLEVERTOUCH comes with a variety of education Softwares (Cleverlynx, Displaynote, Snowflake, Clevermaths and Clevernote). All Sofwares are easy to use and are child and teacher friendly!

CLEVERTOUCH is very competitive in price.