Our Range CleverTouch Interactive Flatscreens (IFS)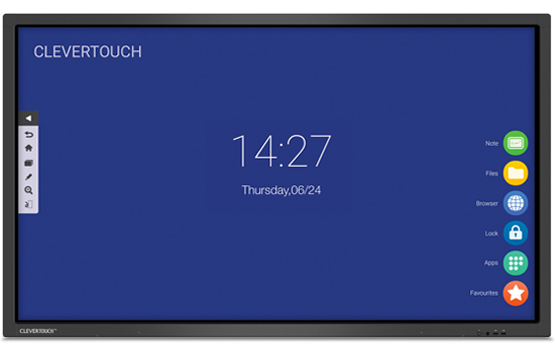 CLEVERTOUCH V-Series
Inbuilt Android System
Wireless Device Connectivity
Best Value CLEVERTOUCH solution for schools
Narrow bezel and modern design
Front mounted USB ports for Android and PC
10-point touch with gesture control
Powered by Android
Full HD 1080p resolution, and 4k models available
Available in: 65" & 75″
5 year on-site de/re installation warranty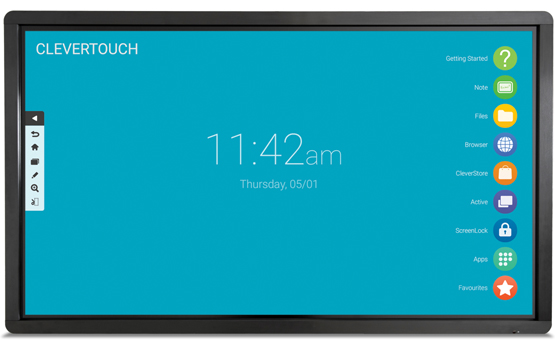 High Powered Android System
Wireless Device Connectivity
Narrow bezel and modern design
Front mounted USB ports for Android and PC
10-point touch with gesture control
Built in Cleverstore app store – Exclusive to Clevertouch plus
Powered by Android
Full HD 1080p resolution, and 4k models available
Available in: 55", 65", 70", 75", 84"4k
5 year on-site de/re installation warranty
Clevertouch V Series Features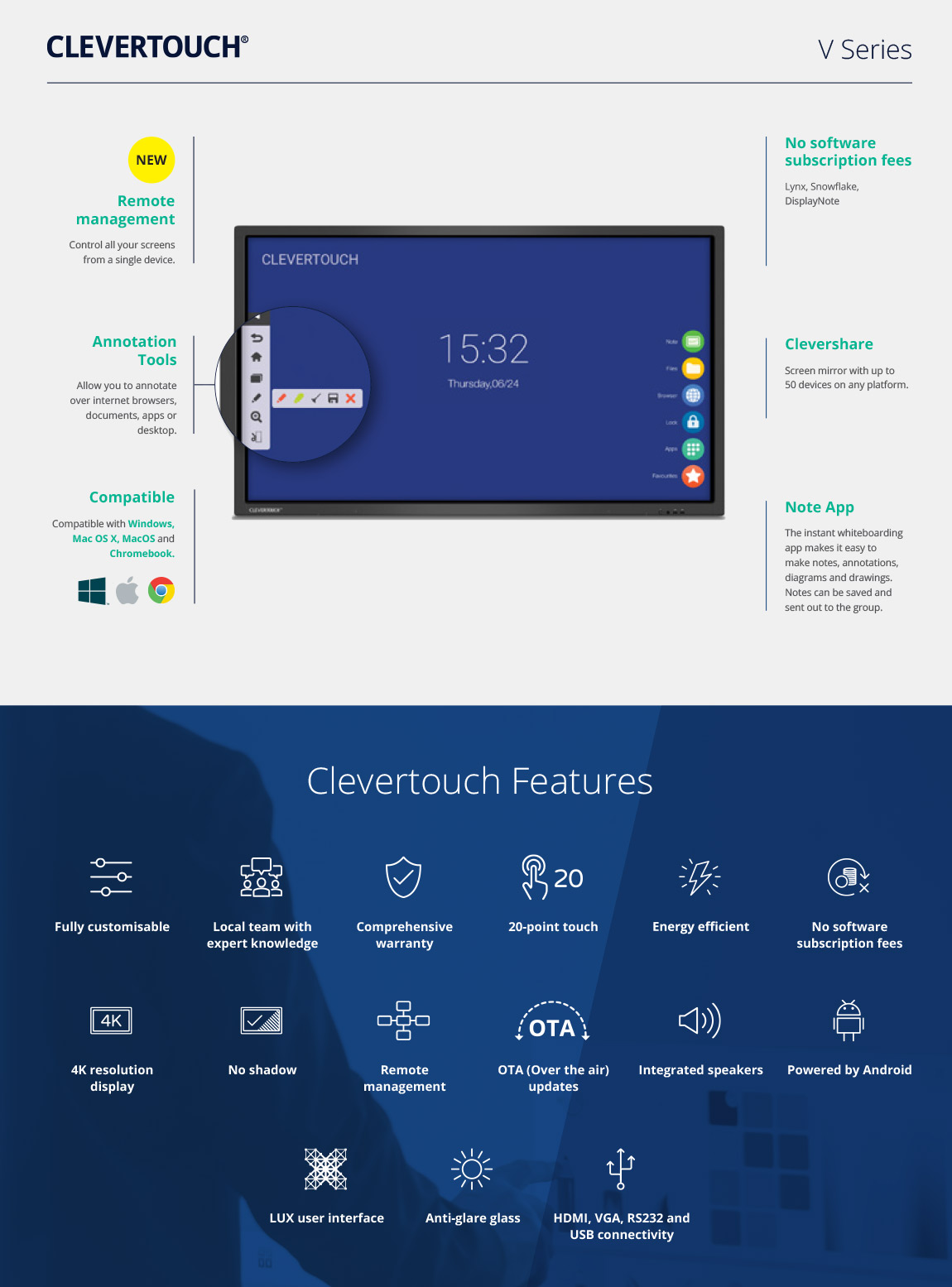 Clevertouch Plus Series Features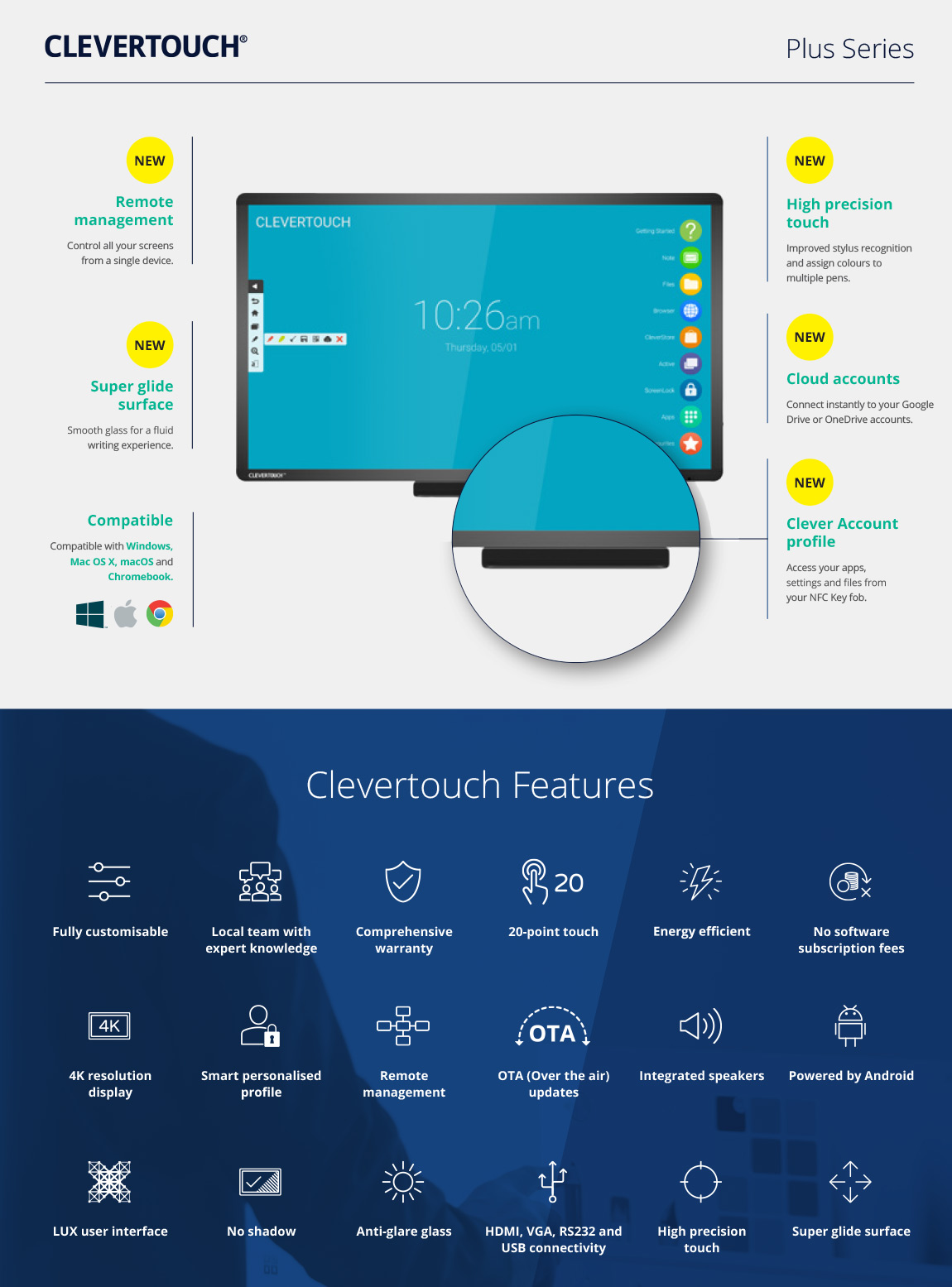 Interactive Flat Screens (IFS) Software
Every Clevertouch comes with the Clever Software Suite, incorporating CleverLynx, Clevershare and Snowflake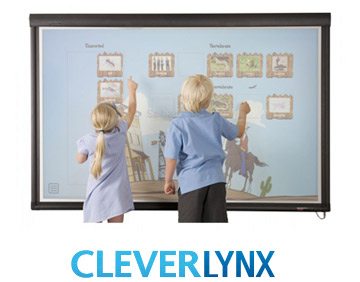 CleverLynx includes an image bank and a variety of high definition maps.
Import documents from your PC, including Word and Excel.
Any document can be annotated with the annotation toolkit, which includes: pen, paintbrush, highlighting and area fill tools.
Screen capture allows you to save these annotations to be used again, printed or emailed.
Find out more at www.cleverlynx.com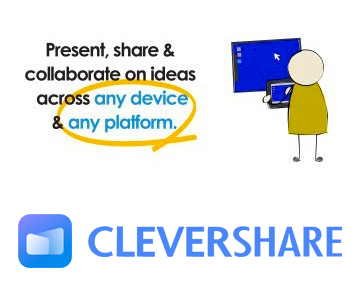 Clevershare App is free to download and compatible with Android, Windows, iOS and Chrome devices. Up to 50 devices can connect with the Clevertouch screen and share content – images, video, and audio.
The presenter has full control over what is shared, and can show up to 4 device screens simultaneously, increasing collaboration and participation within every session. It is simple to use.
Find out more at Clevershare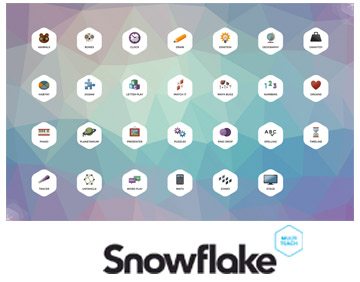 Snowflake MultiTeach – a fun educational suite for the younger minds. All game and activity applications are designed to improve both communication and social skills. As children within the classroom share ideas and collaborate together, the software helps build their confidence and helps to develop their knowledge on different subjects, such as spelling, grammar, maths, geography, biology and others. Snowflake MultiTeach can be used in primary schools and early learning situations, as well as within secondary schools.
Find out more at www.nuiteq.com
Why To Choose Interactive Flatscreens.ie
INTERACTIVEFLATSCREENS.IE is one of the main CLEVERTOUCH Agents in Ireland. With a background of 50 years experience in supplying specialist Audio Visual equipment to Irish Schools.
INTERACTIVEFLATSCREENS.IE has an excellent reputation for reliability and efficiency.
INTERACTIVEFLATSCREENS.IE provides a FREE FIVE YEAR support and back up service, at no hidden service charges or Call-Out fees.
INTERACTIVEFLATSCREENS.IE offers a friendly after SALES SERVICE
INTERACTIVEFLATSCREENS.IE supplies professional Installation Services Nationwide with our own qualified and experienced in-house technicians.
INTERACTIVEFLATSCREENS.IE will always priorities its customers needs.