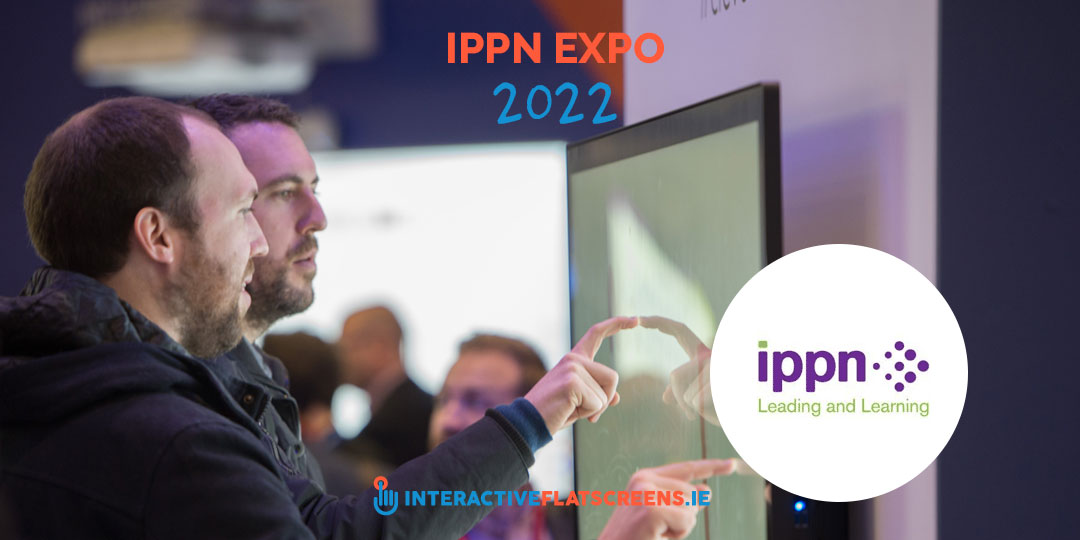 IPPN Expo 2022
Apr 27, 2022
By Interactive Flat Screens
The 2022 IPPN Principals Conference & Education Expo takes place on the 19th and 20th of May at the Citywest Convention Centre. At InteractiveFlatscreens.ie we will be in attendance as Toomey Audio Visual at stand K9. We will be showcasing all our latest Interactive Flat Screens, plus much more, and would love you to join us at what will be an innovative event for suppliers and school faculties.
The Latest in Digital for Schools
On show for us will be the Clevertouch 75″ Impact Gen 2 so you can get an immersive experience in the flesh. We will showcase exactly how our Interactive Flat Screens can improve teachers and students learning. Research has indicated improvements in group pedagogy with the installation of interactive learning tools such as the Interactive Flat Screens we have on offer. With Clevertouch being an industry leader winning many awards. As are Toomey AV and we are proud to showcase this award winning partnership at the show.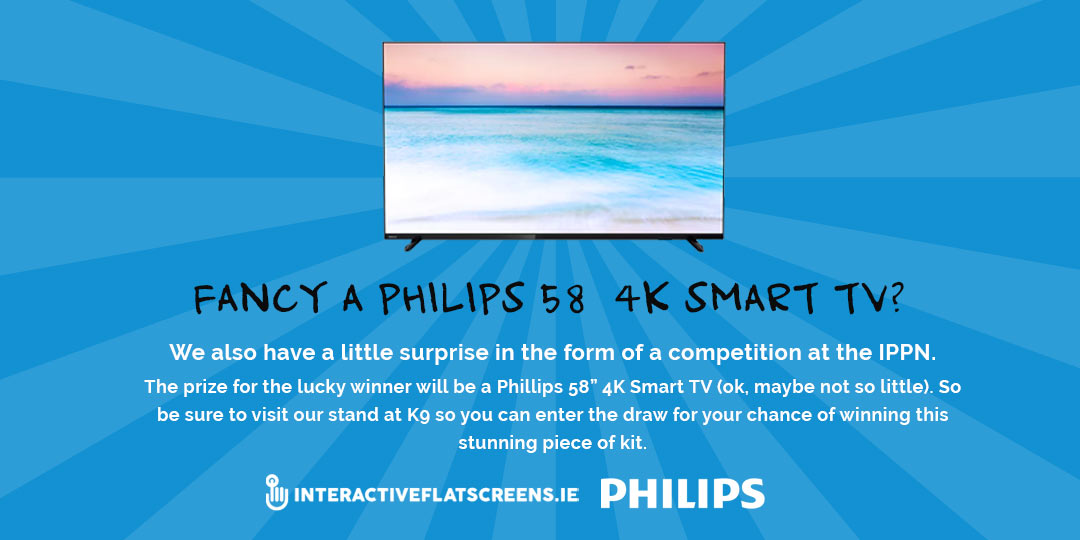 Fancy A Phillips 58" 4K Smart TV?
We also have a little surprise in the form of a competition. The prize for the lucky winner will be a Phillips 58" 4K Smart TV (ok, maybe not so little). So be sure to visit our stand at K9 so you can enter the draw for your chance of winning this stunning piece of kit.
Leveling The Playing Field with Digital
We have been humbled over the years with the level of support we have received by the industry and our customers. As a business, we set out with core principals and values in putting our customers first and driving forward with improving education for all levels of society. We want every child to have the same opportunities to learn and build their confidence for a bright future. We truly believe technology in the classroom levels the playing field. It gives students more drive to participate in lessons by making learning fun and interactive. We know schools and teachers feel the same which is why we feel we build a great relationship with each and every person we interact with.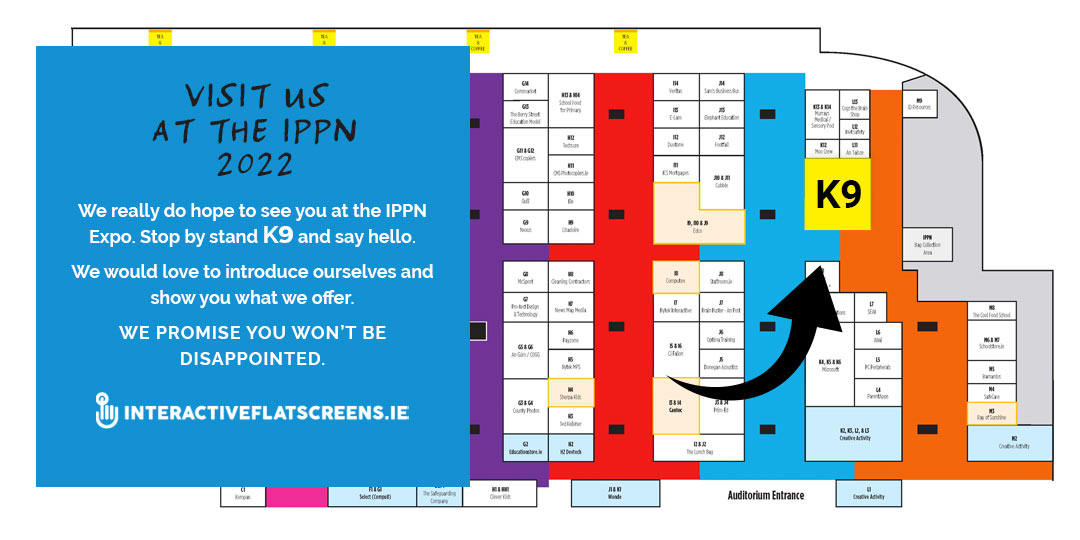 Visit Us at the IPPN 2022
We really do hope to see you at the IPPN Expo. Stop by stand K9 and say hello. We would love to introduce ourselves and show you what we offer. We promise you won't be disappointed.
Why Select Clevertouch?
CLEVERTOUCH are Interactive Touchscreen Displays for Education. Clevertouch Interactive Touchscreens are changing the way we educate our pupils a durable alternative to interactive Whiteboards and Projector solutions.

CLEVERTOUCH offers innovative features such as (optional) built in PCs and a built in App store that is focused on education.

CLEVERTOUCH offers a FIVE YEAR WARRANTY on its screens.

CLEVERTOUCH comes with a variety of education Softwares (Cleverlynx, Displaynote, Snowflake, Clevermaths and Clevernote). All Sofwares are easy to use and are child and teacher friendly!

CLEVERTOUCH is very competitive in price.