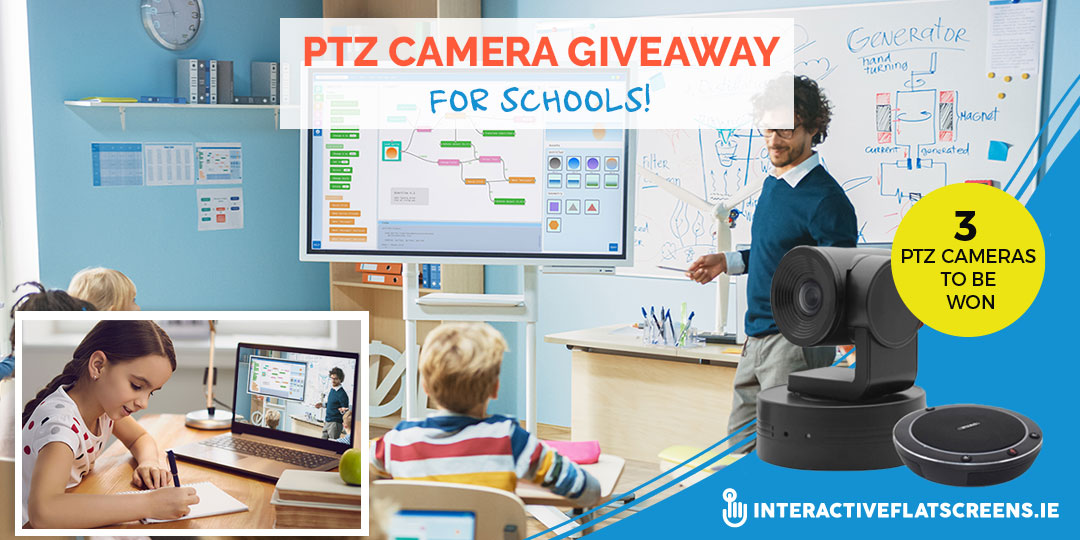 PTZ Camera Giveaway for Schools!
Jan 25, 2022
By Interactive Flat Screens
How would you like to enter this new year with some new equipment for your school? At InteractiveFlatscreens.ie we are proud to announce a competition for 3 lucky winners to grab themselves one of our Full HD Motorised PTZ camera and audio pod packages. But we're not finished, if you win, we will also install the equipment free of charge too.
PTZ Camera Flexibility
If your school is running online events, presentations, lessons or ceremonies you can be in control with the press of a button from anywhere in the room. With both video camera and webcam capabilities you can use this in variety of ways. With crisp HD quality your lessons will never look better.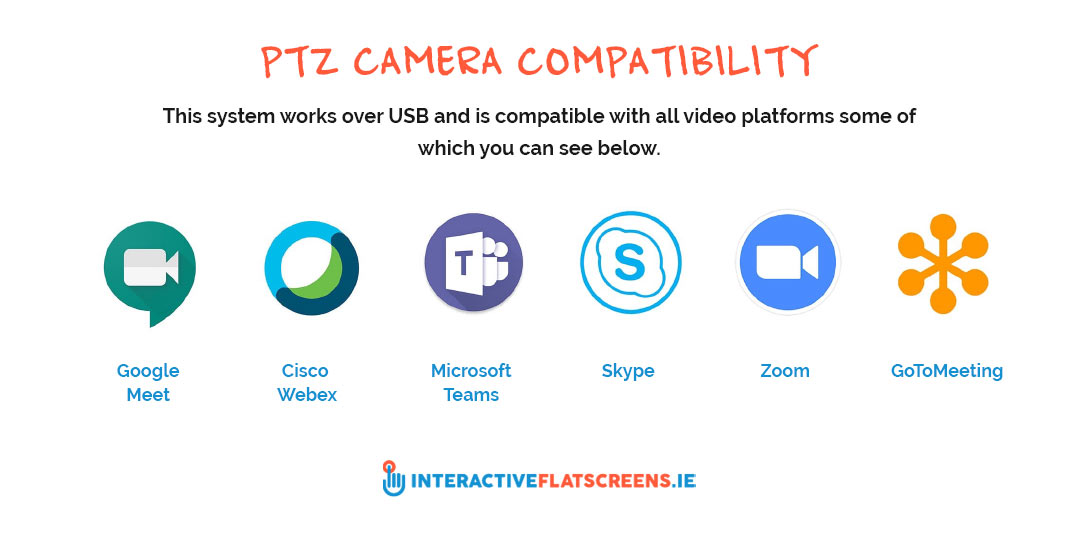 PTZ Camera Compatibility
The device runs directly from its USB port. This connects the video, power supply and communication abilities. With 10x zoom and 87° super wide angle you'll catch everything you need for your lesson. The sound on the pod is exceptional with noise suppression software and deep echo cancellation. This system works over USB and is compatible with all video platforms some of which you can see below.
No Student Left Behind
With schools shutting down during the pandemic a large number went online and broadcast lessons to students at home. Now schools are back for the foreseeable the option of streaming live to students isolating at home is a huge factor in the popularity of our PTZ camera package. No student needs left behind no matter how many days they require at home.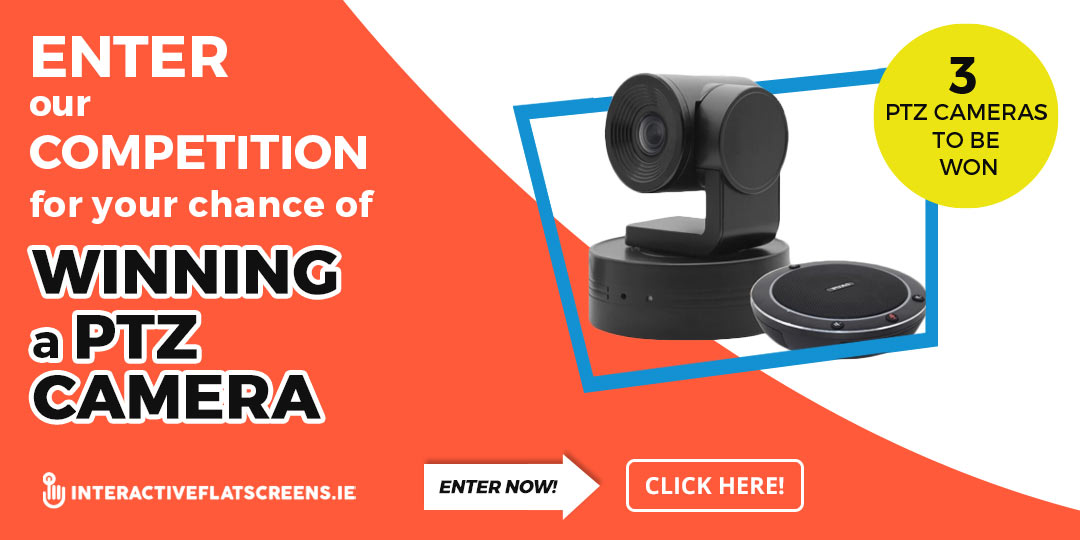 Enter Now
If you would like to have a chance of your school winning this great prize then all you need to do is ENTER ONLINE. We have 3 of these PTZ camera & audio packages available for 3 lucky winners – will you be one of them?
Competition open to every School in the Republic of Ireland. T&C's apply. If you've any questions please contact us.
Why Select Clevertouch?
CLEVERTOUCH are Interactive Touchscreen Displays for Education. Clevertouch Interactive Touchscreens are changing the way we educate our pupils a durable alternative to interactive Whiteboards and Projector solutions.

CLEVERTOUCH offers innovative features such as (optional) built in PCs and a built in App store that is focused on education.

CLEVERTOUCH offers a FIVE YEAR WARRANTY on its screens.

CLEVERTOUCH comes with a variety of education Softwares (Cleverlynx, Displaynote, Snowflake, Clevermaths and Clevernote). All Sofwares are easy to use and are child and teacher friendly!

CLEVERTOUCH is very competitive in price.