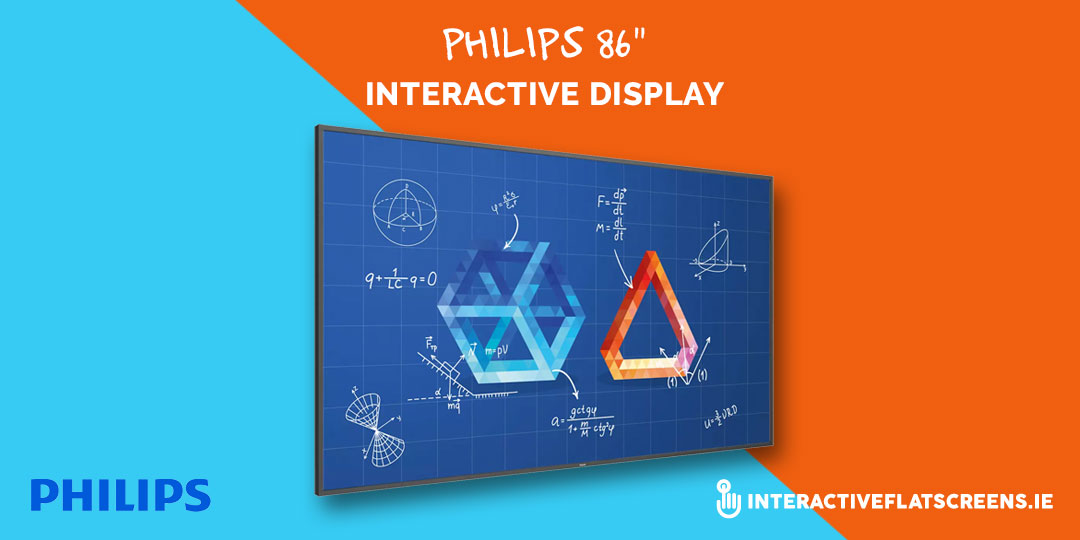 Philips 86″ Interactive Display
Dec 14, 2022
By Interactive Flat Screens
There's Big and Then There's 86"!
Maximise engagement and inspire collaboration with an interactive Philips T-Line display. Featuring anti-glare toughened glass, these Android-powered displays are made to withstand heavy daily usage and feature up to 20 touchpoints. The display is 4K and super-sized for maximum impact in the classroom. It's grand size makes it ideal for practical classrooms and mobile use in halls and GP areas. The Philips range offers great value and reliability making it ideal for schools.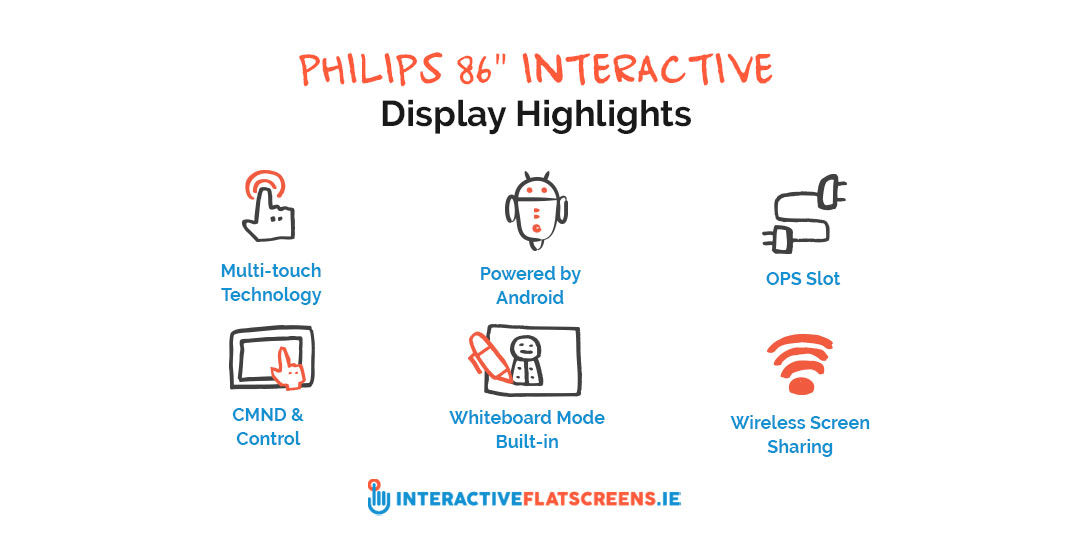 Philips 86″ Interactive Display Highlights
Multi-touch technology: Create a memorable interactive experience with up to 20 touchpoints at the same time. Perfect for collaborative and competitive applications, this display connects your audience with any content – making it ideal for education, public venues, corporate, hospitality, and retail settings. The touch panel is HID compliant, providing true plug-and-play operation.
Powered by Android: Control your display via an Internet connection. Android-powered Philips Professional Displays are optimized for native Android apps, and you can install web apps directly to the display too. A new Android OS ensures the software is kept secure and remain to the latest specification for longer.
OPS slot: Integrate a full-power PC module directly into your Philips Professional Display. The OPS slot contains all the connections you need to run your slot-in solution, including a power supply.
CMND & Control: Run your display network over a local (LAN) connection. CMND & Control allows you to perform vital functions like controlling inputs and monitoring display status, whether you're in charge of one screen or 100.
Whiteboard mode built-in: Inspire agile collaboration with whiteboard mode. Simply activate this feature to turn your display into a blank canvas that can be drawn on by multiple users by hand or with dedicated display markers. Everything on screen can then be captured for easy printing or file sharing.
Wireless screen sharing: Display four feeds on the one screen. Wireless screen sharing allows you to connect multiple devices at the same time for quick content switching when you need it. Use your existing Wi-Fi network to instantly and securely connect devices to the display.
Philips Interactive Display Range Warranty
The Philips Interactive display range come with a 5-year onsite warranty for education users. This offers great peace of mind for teachers and principals alike.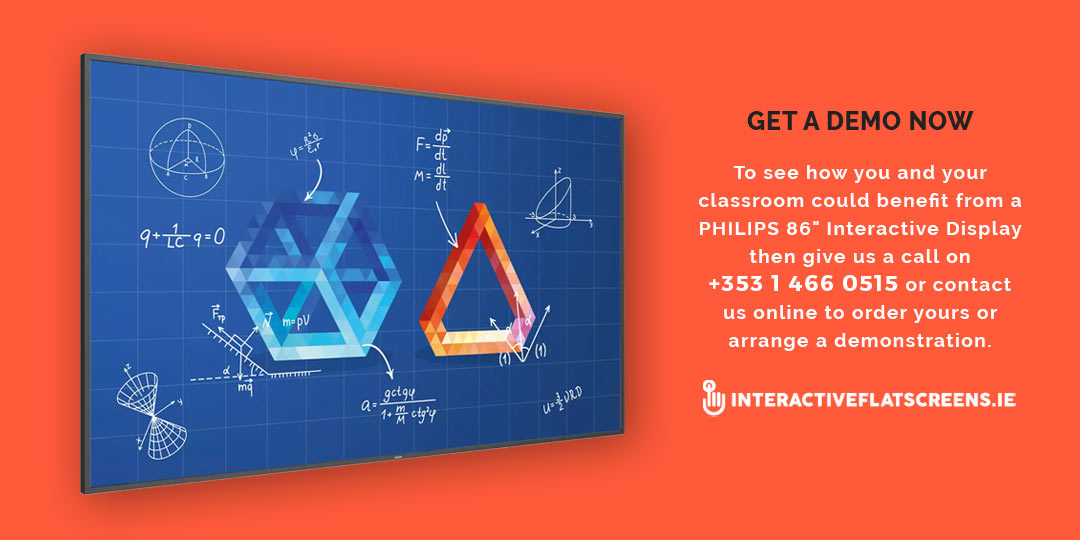 Get A Demo Now
To see how you and your classroom could benefit from a Philips 86″ Interactive Display then give us a call on 01 4660515 or contact us online to order yours or arrange a demonstration.
Why Select Clevertouch?
CLEVERTOUCH are Interactive Touchscreen Displays for Education. Clevertouch Interactive Touchscreens are changing the way we educate our pupils a durable alternative to interactive Whiteboards and Projector solutions.

CLEVERTOUCH offers innovative features such as (optional) built in PCs and a built in App store that is focused on education.

CLEVERTOUCH offers a FIVE YEAR WARRANTY on its screens.

CLEVERTOUCH comes with a variety of education Softwares (Cleverlynx, Displaynote, Snowflake, Clevermaths and Clevernote). All Sofwares are easy to use and are child and teacher friendly!

CLEVERTOUCH is very competitive in price.