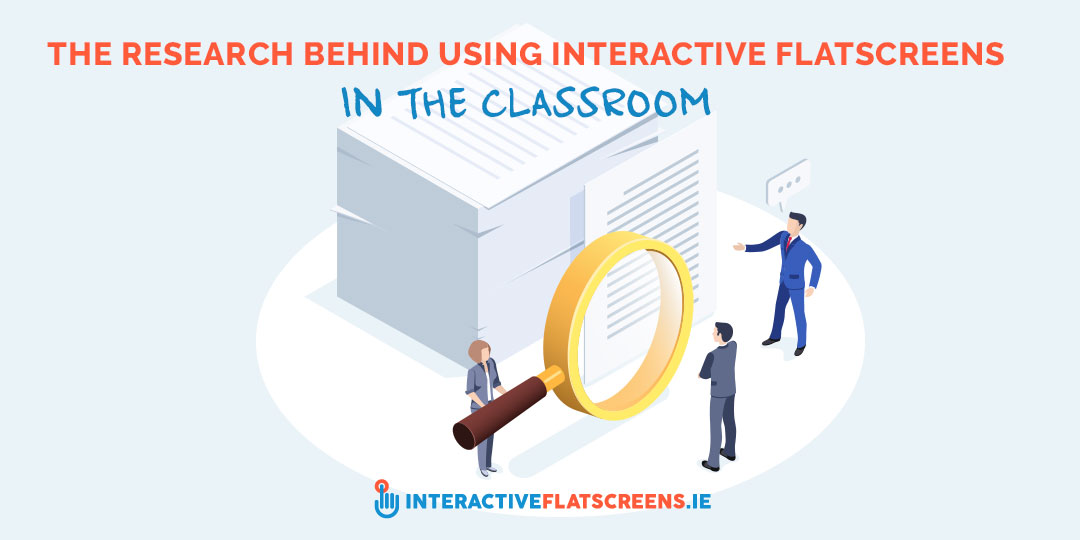 The Research Behind Using Interactive Flatscreens In The Classroom
Jul 21, 2021
By Interactive Flat Screens
Recent years has shown a paradigm shift in the pedagogical approach in teaching and learning techniques. The introduction of technology, and specifically interactive flat screens, in the classroom has seen a rise in student participation in classrooms across the world. Peer reviewed research across the UK, Ireland and the US backs up the idea that technology is more beneficial than a hindrance to both teachers and students.
Importance of Being ICT Literate
Interactive flat screens make lessons more fun. The novelty of interacting with an enhanced fluid system gives students the chance to gain confidence in participating during lessons. Technology is everywhere in this day and age and students are prolific users of that technology. It makes sense to introduce this into the classroom early on so they can become ICT literate for their later years in high school, university and future professions. In the research paper 'Teacher adoption of technology' (2013) the findings indicate an early adoption of technology in the classroom offers a smoother transition for both teachers and students despite the potential complexity of any given piece of technology.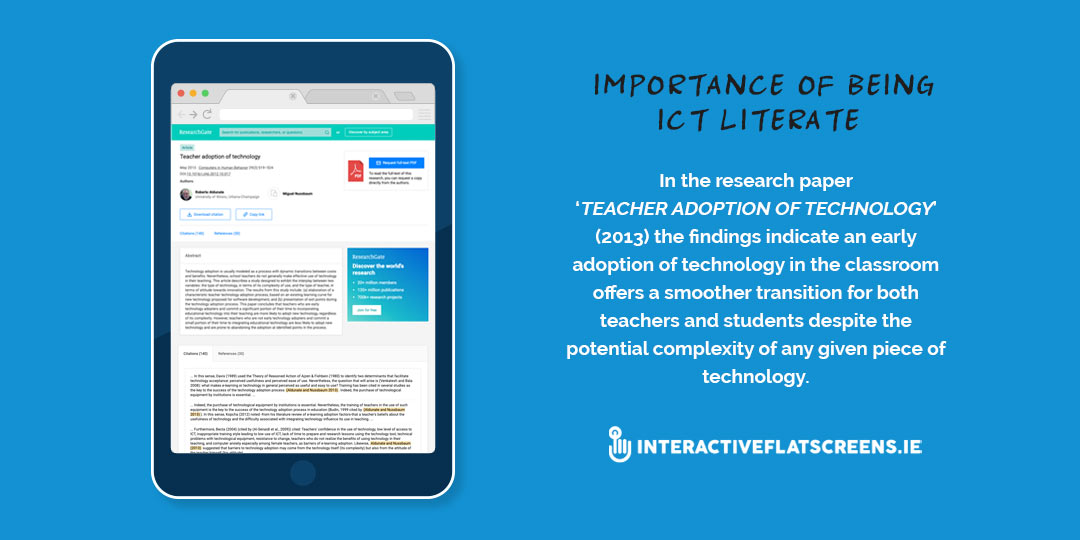 Facilitated by Student Cooperation
A key factor in the success of introducing interactive flat screens to the classroom is the cooperation of students. Without their input on what is successful and what doesn't work for them is key to a harmonious learning environment. Research, 'Pedagogy and interactive white board technology integration in higher education institutions' (2015), agrees with this sentiment but also adds the implementation is extremely important in successfully transitioning lessons through pedagogical initiatives. It is vital where the interactive flat screens are concerned that staff are properly trained in the most effective ways of utilising the interactive flat screens strengths. This is where we come in.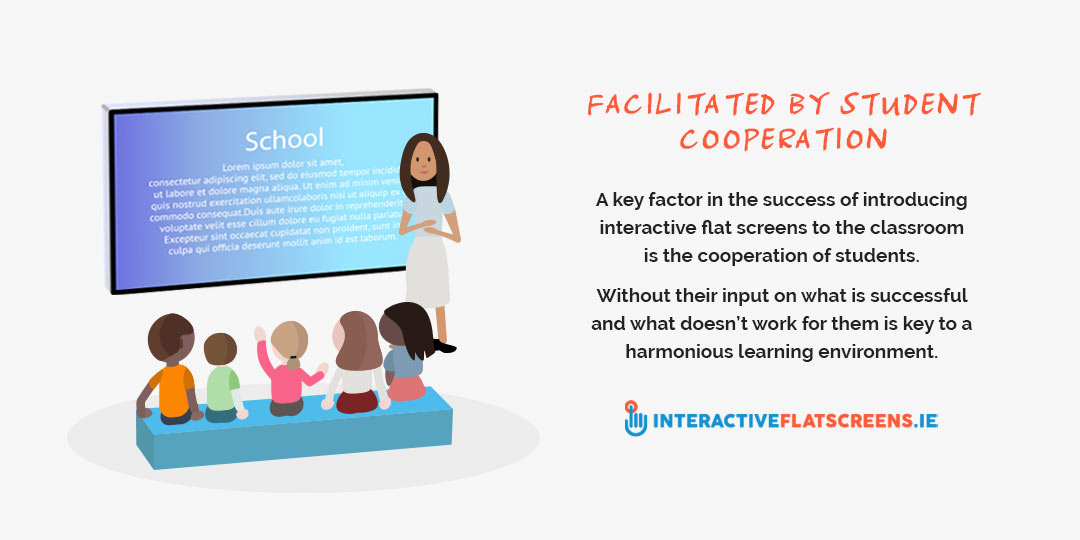 50 Years of Supplying Irish Schools
At Interactive Flat Screens we have supplied schools with our range of Clevertouch screens for a number of years. But our approach has always been about the individual not the product. We cater to your needs, more specifically, how to help you and your school improve for the benefit of students. Our award winning expert team have been in the technology field for over 50 years and we'd love to provide you with more info or answer any questions you may have so give us a call on +353 1 4660515 or contact us online.
Why Select Clevertouch?
CLEVERTOUCH are Interactive Touchscreen Displays for Education. Clevertouch Interactive Touchscreens are changing the way we educate our pupils a durable alternative to interactive Whiteboards and Projector solutions.

CLEVERTOUCH offers innovative features such as (optional) built in PCs and a built in App store that is focused on education.

CLEVERTOUCH offers a FIVE YEAR WARRANTY on its screens.

CLEVERTOUCH comes with a variety of education Softwares (Cleverlynx, Displaynote, Snowflake, Clevermaths and Clevernote). All Sofwares are easy to use and are child and teacher friendly!

CLEVERTOUCH is very competitive in price.