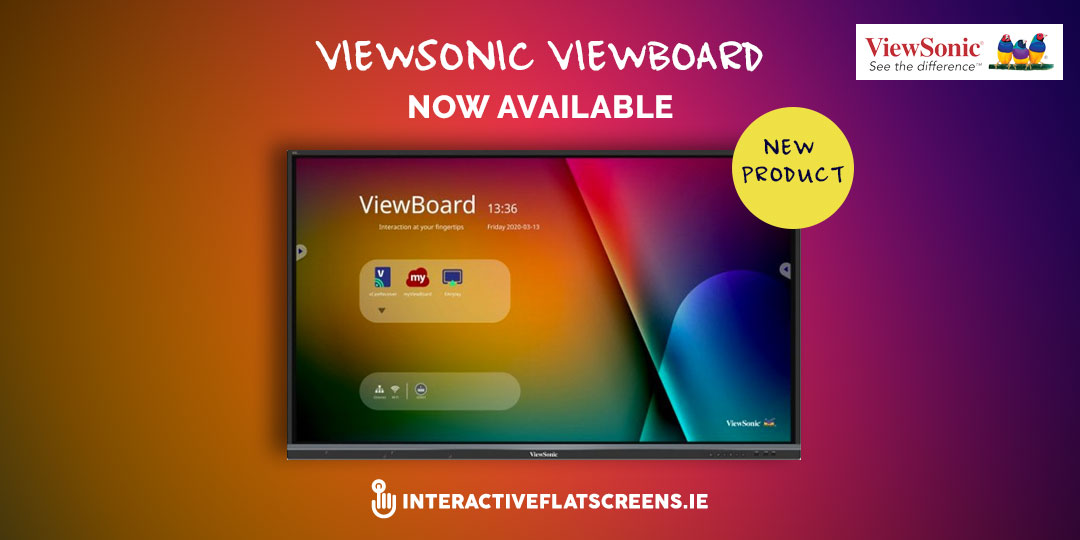 New Product: ViewSonic ViewBoard Now Available
Oct 20, 2021
By Interactive Flat Screens
IFS.ie are proud to stock a brand new product from ViewSonic. The ViewBoard 75" 4K Interactive Display with an intuitive interactive interface that brings a whole new experience to the classroom for both students and teachers. Below we will go through some of the enhanced features the ViewSonic ViewBoard offers.
UFT Technology
The writing experience has improved with UFT (Ultra Fine Touch) Technology which gives you a pen to paper feel with no lag. With an improved accuracy in writing performance this allows the interactivity between students and teachers and a freer flowing lesson without interruptions. The added dual-pen detects between 3mm and 8mm diameter tips for an increasingly natural response.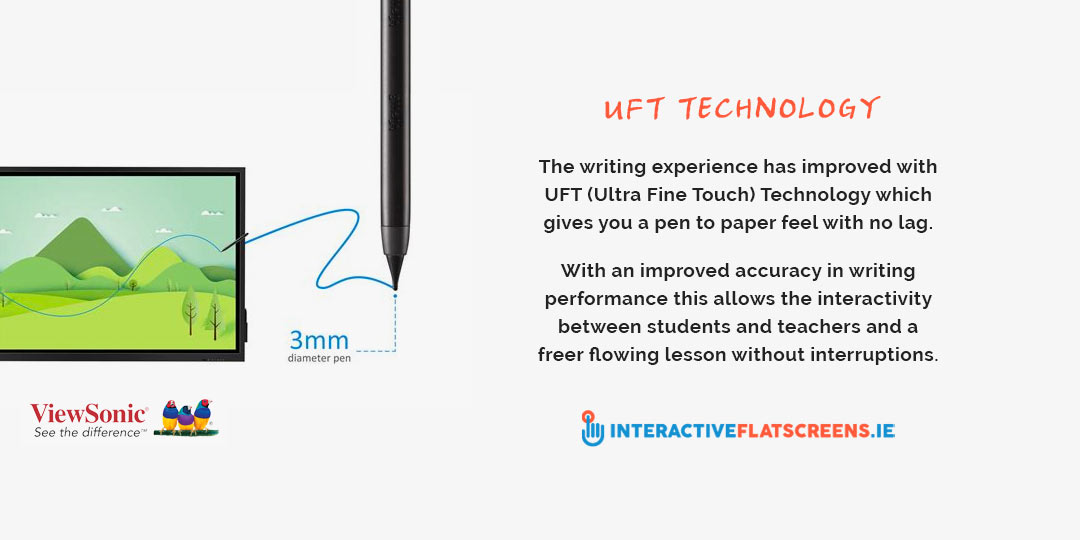 Increased Interactivity & Connectivity
Built in software, myViewBoard, gives the user more options for sharing material with students as well as casting software allowing screens to be shared between the ViewBoard and students. A 4-way split screen also allows multiple elements to be on screen at once. If you need to share stats, reports alongside a video then this is the screen for you. With multiple USB-A ports and 2 USB-B ports a range of devices can be connected. The user can also make annotations on the board using a variety of software options like Whiteboard, Office 365 and Windows Ink. An optional webcam for your interactive flatscreen also gives the option of having guests speak to the class and interact in real time to their questions. This creates global opportunities for students to hear from anyone across the world.
Built In Remote Control For Extra Security
The ViewBoard also comes with an RS232 port as well as vController software to allow remote access ensuring your ViewBoard stays up to date on all software upgrades and security software. With the vController your interactive flatscreen can be controlled by your IT department or technician giving your teachers the freedom to focus on teaching their pupils.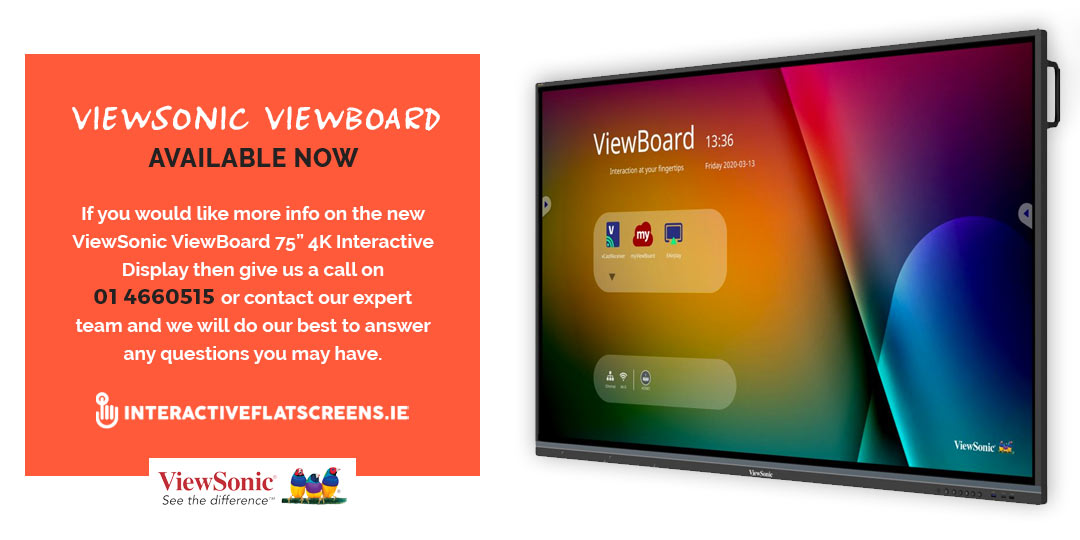 ViewSonic ViewBoard – Available Now
If you would like more info on the new ViewSonic ViewBoard 75" 4K Interactive Display then give us a call on 01 4660515 or contact our expert team and we will do our best to answer any questions you may have.
Why Select Clevertouch?
CLEVERTOUCH are Interactive Touchscreen Displays for Education. Clevertouch Interactive Touchscreens are changing the way we educate our pupils a durable alternative to interactive Whiteboards and Projector solutions.

CLEVERTOUCH offers innovative features such as (optional) built in PCs and a built in App store that is focused on education.

CLEVERTOUCH offers a FIVE YEAR WARRANTY on its screens.

CLEVERTOUCH comes with a variety of education Softwares (Cleverlynx, Displaynote, Snowflake, Clevermaths and Clevernote). All Sofwares are easy to use and are child and teacher friendly!

CLEVERTOUCH is very competitive in price.