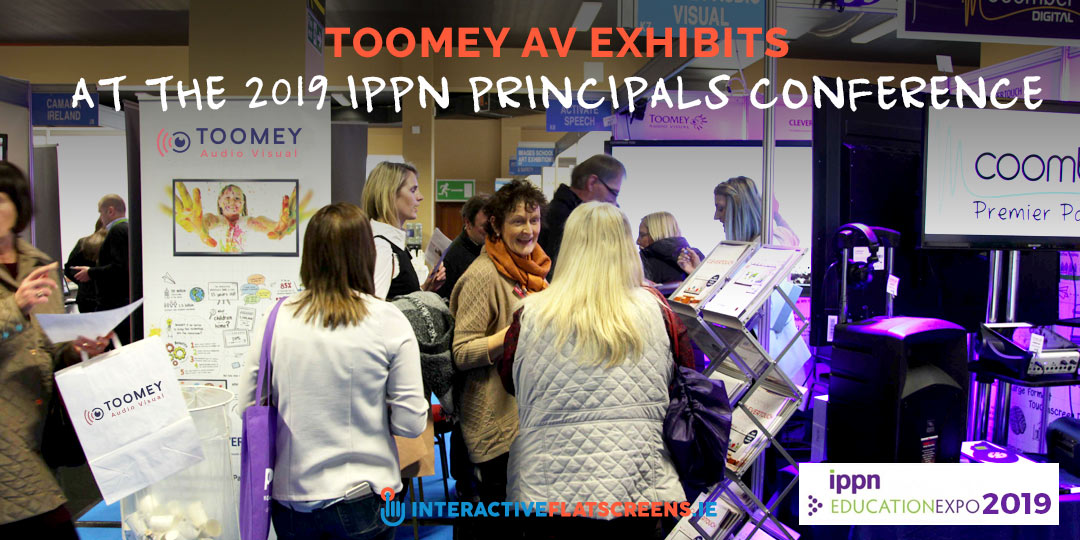 Toomey AV Exhibits at the 2019 IPPN Principals Conference
Jan 11, 2019
By Interactive Flat Screens
Here at IFS.ie we are excited about the upcoming IPPN principals conference that takes place at the City West Convention Centre. Over two days – the 24th and 25th of January – the largest trade event for Irish schools, the Education Expo, will take place and our parent company, Toomey AV, is proud to be exhibiting at it. The expo brings together over 130 companies and the 1200 principals who attend the annual principal's conference every year.
A Proud Supporter of the IPPN Conference
Toomey AV has been a proud supporter of the IPPN conference ever since it began, exhibiting at the Expo every year without fail. This year we will be located at stand K9.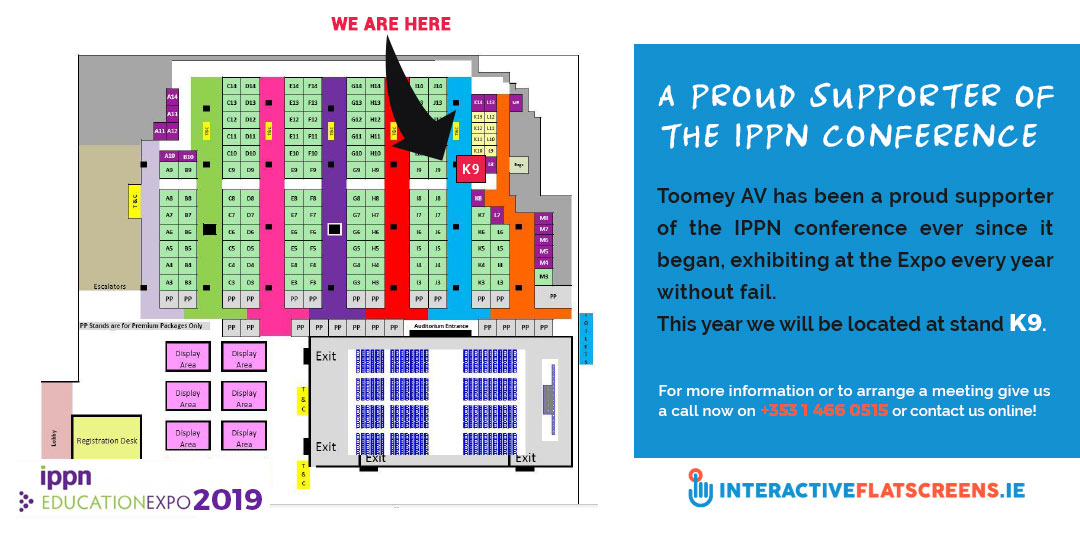 The Industry Leading CleverTouch Plus
At the event we will be showing off the latest and best in IFS technology – the Clevertouch Plus. Try out the industry leading Clevertouch Plus series with its inbuilt Android platform and experience intuitive design and engineering at its best. The Clevertouch also boasts the Cleverstore app store, inbuilt Sedao digital signage technology and OTA (over the air) updates.
Information Computer Technology For The Classroom
We always relish the prospect of this major trade event as we get to meet face to face with our customers and talk to them about their wants and needs. So much of our business is done via email and mobile phone these days that it is good to meet in the flesh the people that we deal with, who have the power to bring the technology we offer to the people who need it i.e. teachers and students. There is always a friendly and welcoming atmosphere at the Expo, and we like to contribute to this as much as we can. It's a great place to be if you are interested in Information Computer Technology for the classroom – how it opens new vistas and has the potential to transform the learning environment.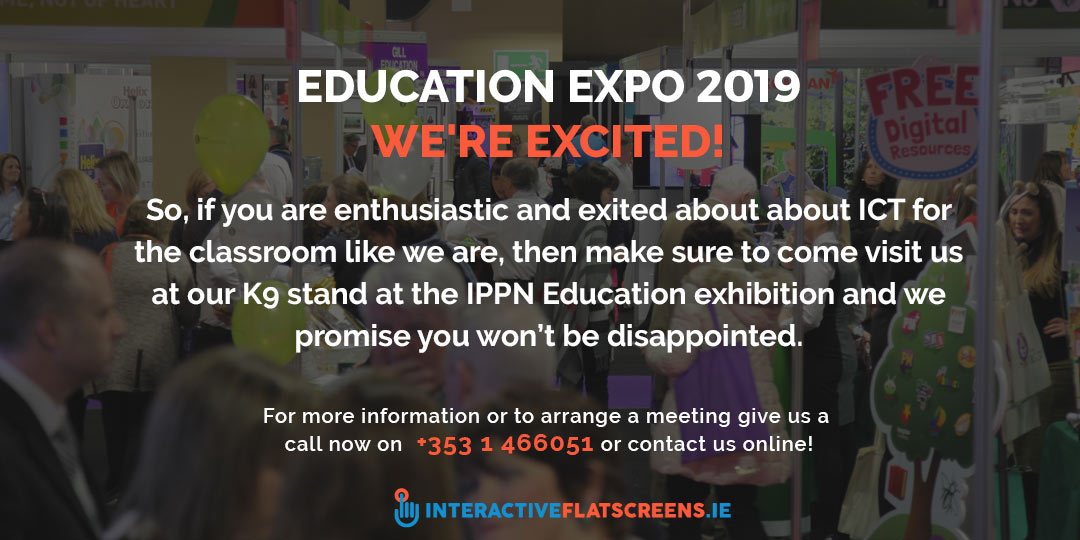 Education Expo 2019 – We're Excited!
So, if you are enthusiastic and exited about about ICT for the classroom like we are, then make sure to come visit us at our K9 stand at the IPPN Education exhibition and we promise you won't be disappointed. For more information or to arrange a meeting give us a call now on +353 1 466 0515 or contact us online!
Why Select Clevertouch?
CLEVERTOUCH are Interactive Touchscreen Displays for Education. Clevertouch Interactive Touchscreens are changing the way we educate our pupils a durable alternative to interactive Whiteboards and Projector solutions.

CLEVERTOUCH offers innovative features such as (optional) built in PCs and a built in App store that is focused on education.

CLEVERTOUCH offers a FIVE YEAR WARRANTY on its screens.

CLEVERTOUCH comes with a variety of education Softwares (Cleverlynx, Displaynote, Snowflake, Clevermaths and Clevernote). All Sofwares are easy to use and are child and teacher friendly!

CLEVERTOUCH is very competitive in price.