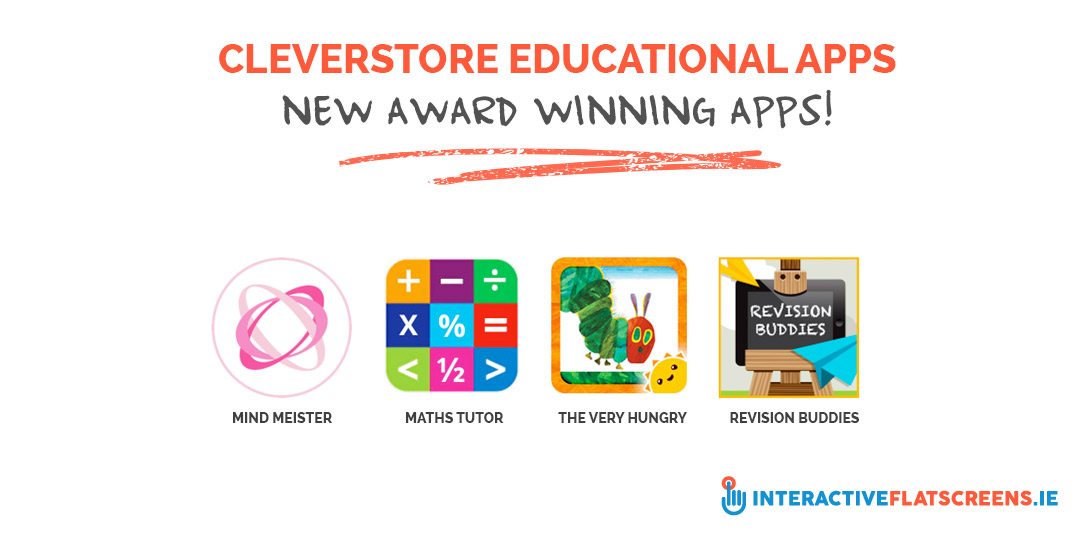 Cleverstore Educational Apps – New Award Winning Apps!
Apr 01, 2016
By Interactive Flat Screens
Clevertouch Plus, the market leading interactive touch flat screen provider, which launched a 'first of its kind' educational app store called Cleverstore at the end of 2014, has added a range of new educational apps to the store. Available on all Clevertouch Plus touchscreens, the Cleverstore now boasts over 125 apps from leading app developers including Dolphin (browser), StoryToys, MindMeister, Daydream Education and Allcancode Inc to name but a few, which support the national curriculum and have been specifically formatted for use with large interactive screens.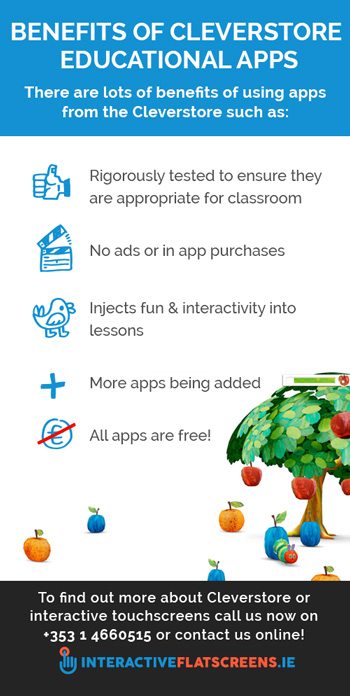 Benefits of Cleverstore Educational Apps
Apps on the Cleverstore have been rigorously tested to ensure they are appropriate for the classroom and they have been stripped of ads and in-app purchases, enabling teachers to download subject or key stage apps for free that will inject fun and interactivity into lessons. More apps are scheduled to drop into the store in the coming weeks including a significant number from Nuiteq/Snowflake, details of which will be released later in the year. All apps on a Clevertouch flat screen are vetted, high quality educational apps that you can trust. Most importantly they are all FREE!
Interactive Touch Screens "Second Nature to Children"
Shaun Marklew, Sales and Marketing Director at Clevertouch comments "Using touch devices and apps is second nature to children and teenagers. We are thrilled to be able to offer Clevertouch users leading apps from respected developers such as StoryToys, Daydream Education and MindMeister. Cleverstore has been designed to give teachers instant access to a library of interactive tools they can trust to help bring lessons to life and improve the learning experience for their pupils.
As a company, we're committed to working in partnership with developers and educators to create a suite of apps for interactive screens as well as teaching resources, which can be used with the Clevertouch range making it an even more effective and intuitive solution for our end-users."
Cleverstore Educational Apps For Primary & Secondary Age Groups
Cleverstore educational apps are suitable for both primary and secondary age groups and engaging pupils across a wide range of subjects and activities.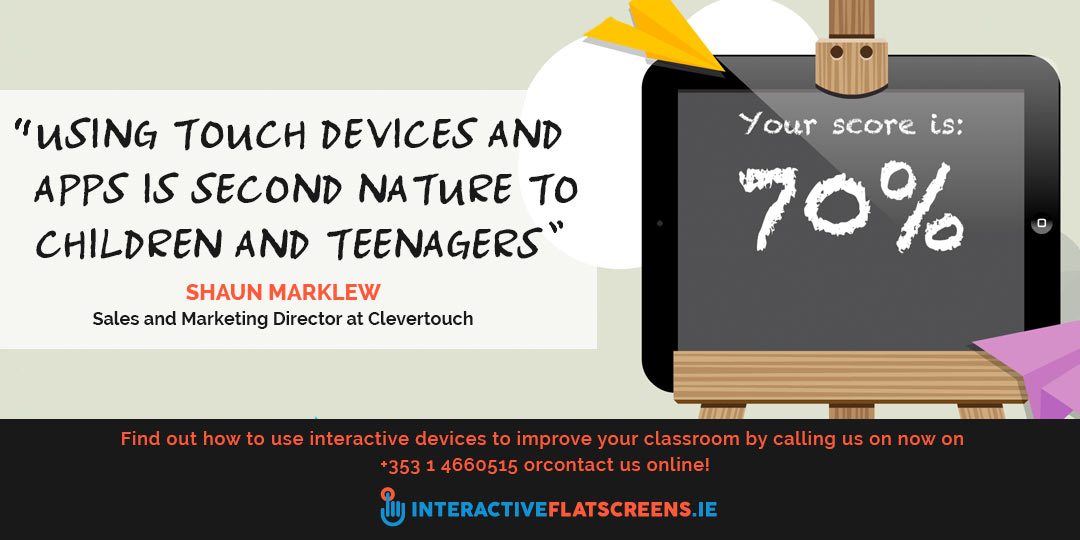 If you would like to know more about the Clevertouch range of Interactive Flatscreens, call us on +353 1 4660515, contact us online or email me directly at ivan@interactiveflatscreens.ie
Why Select Clevertouch?
CLEVERTOUCH are Interactive Touchscreen Displays for Education. Clevertouch Interactive Touchscreens are changing the way we educate our pupils a durable alternative to interactive Whiteboards and Projector solutions.

CLEVERTOUCH offers innovative features such as (optional) built in PCs and a built in App store that is focused on education.

CLEVERTOUCH offers a FIVE YEAR WARRANTY on its screens.

CLEVERTOUCH comes with a variety of education Softwares (Cleverlynx, Displaynote, Snowflake, Clevermaths and Clevernote). All Sofwares are easy to use and are child and teacher friendly!

CLEVERTOUCH is very competitive in price.