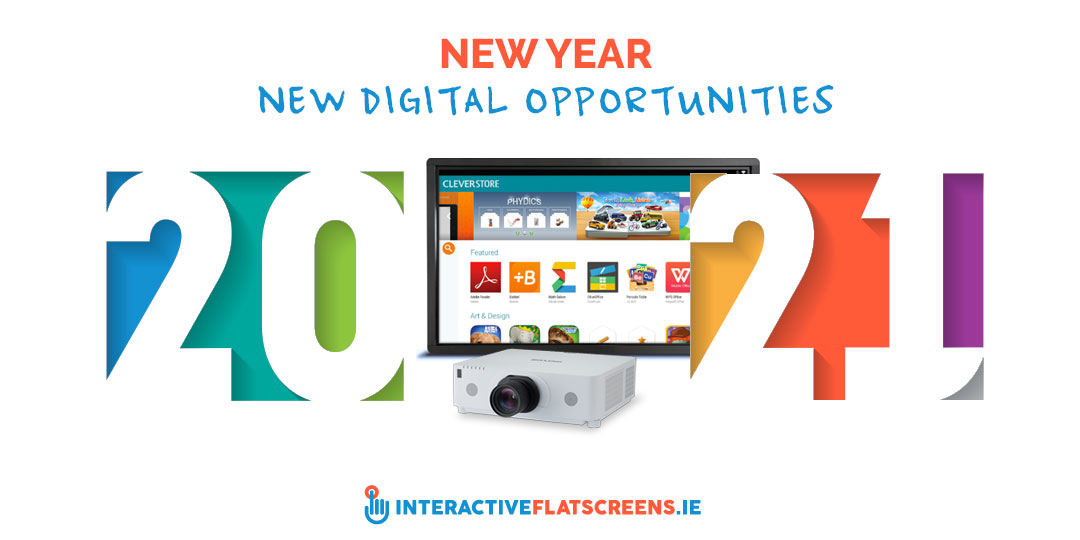 New Year, New Digital Opportunities
Jan 27, 2021
By Interactive Flat Screens
What a year 2020 was. We at IFS, along with most people globally, are glad to see the back of it. Unfortunately, Covid-19 has followed us in to 2021. But we have learned better how to live and cope with it. Our aim is to give schools the best chance of running safely and effectively in 2021. The new line of Clevertouch Interactive Flat Screens that were announced last year were a highlight for us and will play a role in the digital environment of classrooms in Ireland going forward.
Grant Extension for Digital
Recently the Minister for Education Norma Foley TD announced an extension to the €50m grant scheme for primary and post-primary schools to help implement a digital technology infrastructure. This extends to Interactive Flat Screens for your classrooms.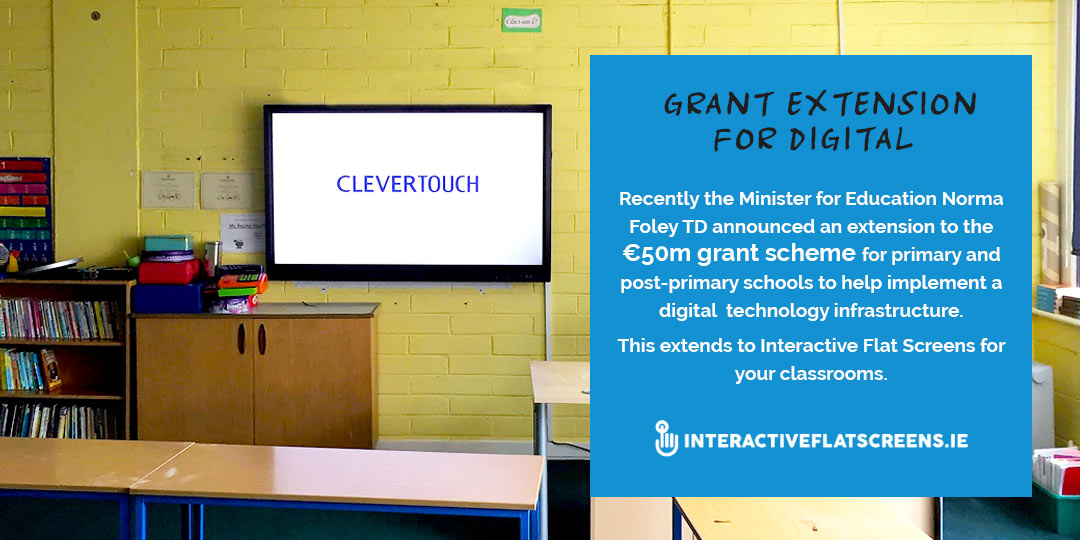 Schools Have Had to Adapt
If last year taught us anything it's how adaptable people are when thrown the curviest of curveballs. Schools have had to adapt how they run due to the pandemic. Now we're seeing signs everywhere of keeping our social distance, wear face masks, wash our hands, etc. Schools have been utilising our digital signage packages so students are able to see the messages in a more interactive way. Digital signage can be changed instantaneously and remotely, displaying any number of messages or announcements.
Supplying the Best Digital to Schools
Here at IFS our aim has always been to supply the absolute best to schools in Ireland and this year we're determined to give every school the best service and help possible to ensure last year is quickly forgotten. Our expert team can train your staff in the use of all our equipment. As mentioned earlier, your school could possibly make use of the extended grant scheme to kit out your school with much needed technology.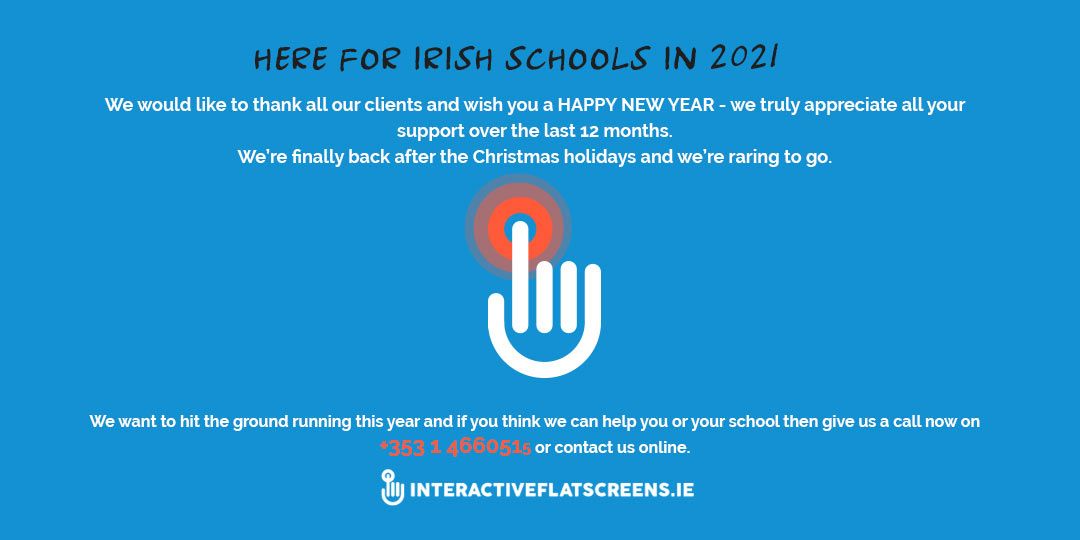 Here for Irish Schools in 2021
We would like to thank all our clients and wish you a happy new year – we truly appreciate all your support over the last 12 months. We're finally back after the Christmas holidays and we're raring to go. We want to hit the ground running this year and if you think we can help you or your school then give us a call now on +353 1 4660515 or contact us online.
Why Select Clevertouch?
CLEVERTOUCH are Interactive Touchscreen Displays for Education. Clevertouch Interactive Touchscreens are changing the way we educate our pupils a durable alternative to interactive Whiteboards and Projector solutions.

CLEVERTOUCH offers innovative features such as (optional) built in PCs and a built in App store that is focused on education.

CLEVERTOUCH offers a FIVE YEAR WARRANTY on its screens.

CLEVERTOUCH comes with a variety of education Softwares (Cleverlynx, Displaynote, Snowflake, Clevermaths and Clevernote). All Sofwares are easy to use and are child and teacher friendly!

CLEVERTOUCH is very competitive in price.