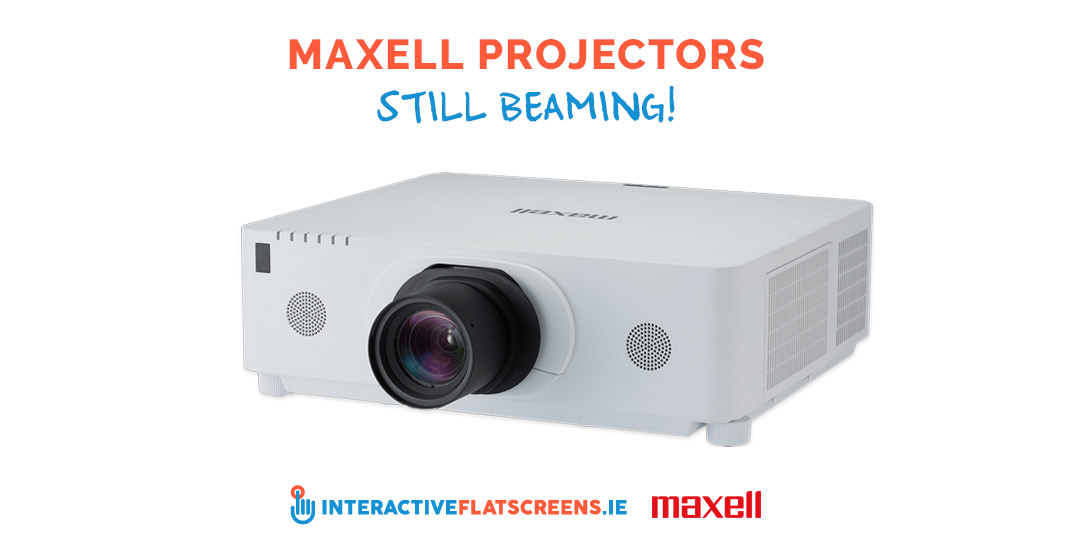 Maxell Projectors – Still Beaming!
Dec 16, 2019
By Interactive Flat Screens
Who remembers the old Maxell cassette tapes? How easy it was to get them tangled? How forwarding and rewinding them took ages? Well, it seems that Maxell has come a long way. It is now in the projector business and is having a lot of success with it after their acquisition of Hitachi projectors. Whilst we primarily cover interactive flatscreen related news given that we are suppliers to schools for the whole range of the ICT needs we couldn't not mention this rebrand as will be significant for projectors in Irish schools for years to come.
Maxell Acquired The Hitachi Projector Business
In 2013, Maxell acquired the Hitachi projector business and since then it has been developing, producing and selling the Hitachi brand. Hitachi is a big name in the AV industry, but Maxell are currently rebranding the projectors as Maxell products.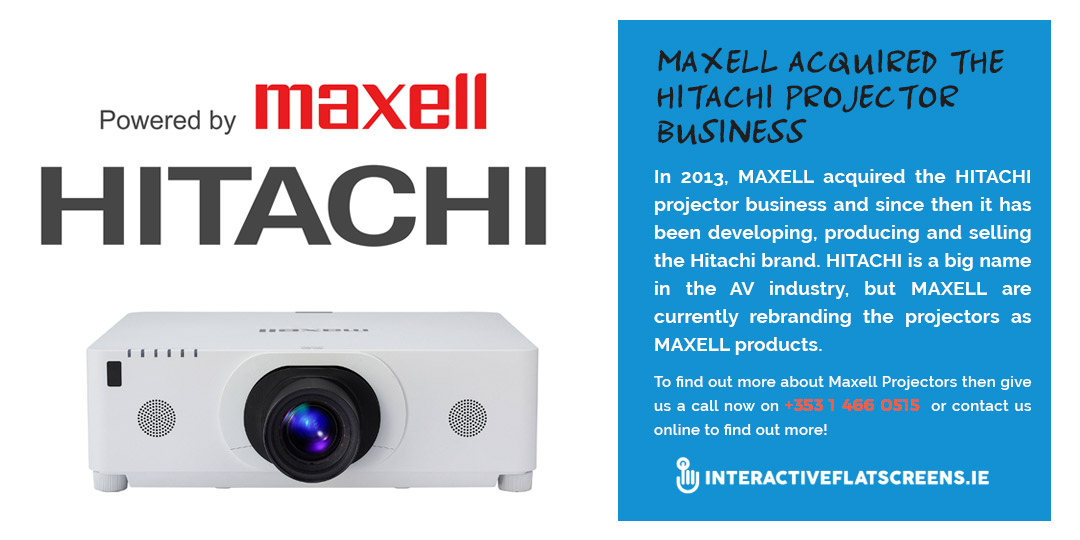 Maxell Projectors – Same High Quality
However, fret not. The name might be different, but the projector is the same high quality, high calibre piece of equipment that we have come to expect from Hitachi. Remember the old Marathon chocolate bars (my how we are showing our age in this article)? The name was changed to Snickers, but it was still the same delicious snack underneath, right? The same is true of the Hitachi projector. Everything we have come to associate with the Hitachi range of projectors can now be said of the Maxell brand.
Maxell Offer A Broad Range of Projectors
Maxell offers a broad range of projectors: everything from ceiling mounted long throw, to wall mounted short throw and ultra-short throw. The latter are in high demand from schools as they have proven to be long lasting and come at a very reasonable price. But there are models that are suited to businesses too – boardroom, conference room and mission critical applications are popular.
State of the Art Laser Projectors from Maxell
We should also add that Maxell are now producing state of the art laser-based projectors. These high performing machines do not require a projector lamp, so there is none of the trouble associated with replacing one: finding the right bulb and installing it. The inbuilt laser has a whopping 20,000 hours of life and there is no maintenance required or need for filters.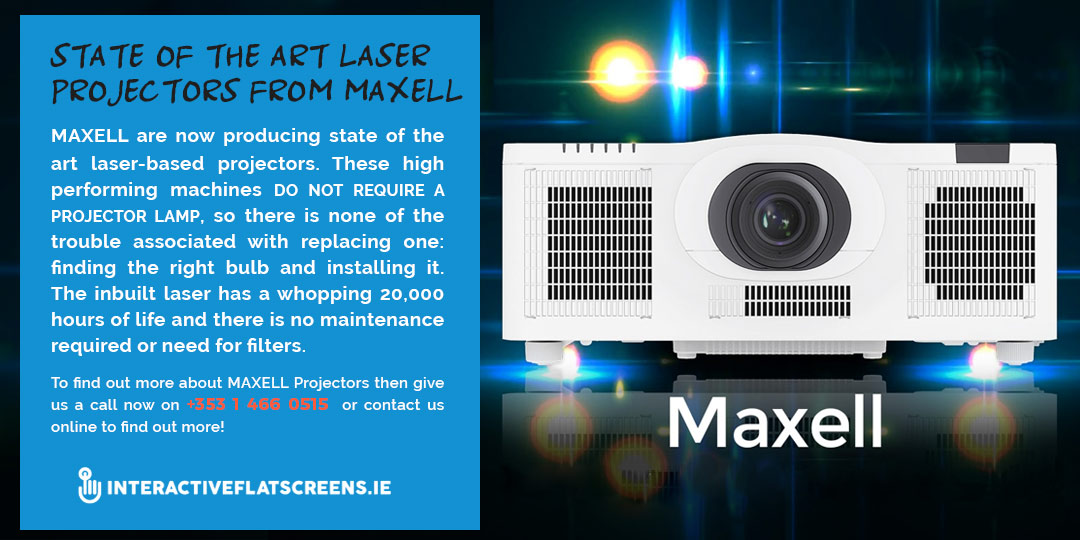 The Projector Is Still A Force in School ICT
Here at IFS.ie, we recognise that the projector is still a force to be reckoned with in the world of ICT for schools. That is why our parent company, ToomeyAV, still deals in the technology. The projector has been with us a long time. Far longer than the interactive flat screen. And who knows? Maybe it will outlast the flat screen. This is highly unlikely but what we can say is that the projector is surviving and will remain with us for the foreseeable future.
If you want to talk about getting a new Maxell projector into your school, we are here to listen and advise. Just give us a bell on 01 4660515 or contact us online and we'll take it from there!
Don't miss out on future blog posts and be in with a chance to win a €100 voucher by joining our mailing list now!
Why Select Clevertouch?
CLEVERTOUCH are Interactive Touchscreen Displays for Education. Clevertouch Interactive Touchscreens are changing the way we educate our pupils a durable alternative to interactive Whiteboards and Projector solutions.

CLEVERTOUCH offers innovative features such as (optional) built in PCs and a built in App store that is focused on education.

CLEVERTOUCH offers a FIVE YEAR WARRANTY on its screens.

CLEVERTOUCH comes with a variety of education Softwares (Cleverlynx, Displaynote, Snowflake, Clevermaths and Clevernote). All Sofwares are easy to use and are child and teacher friendly!

CLEVERTOUCH is very competitive in price.