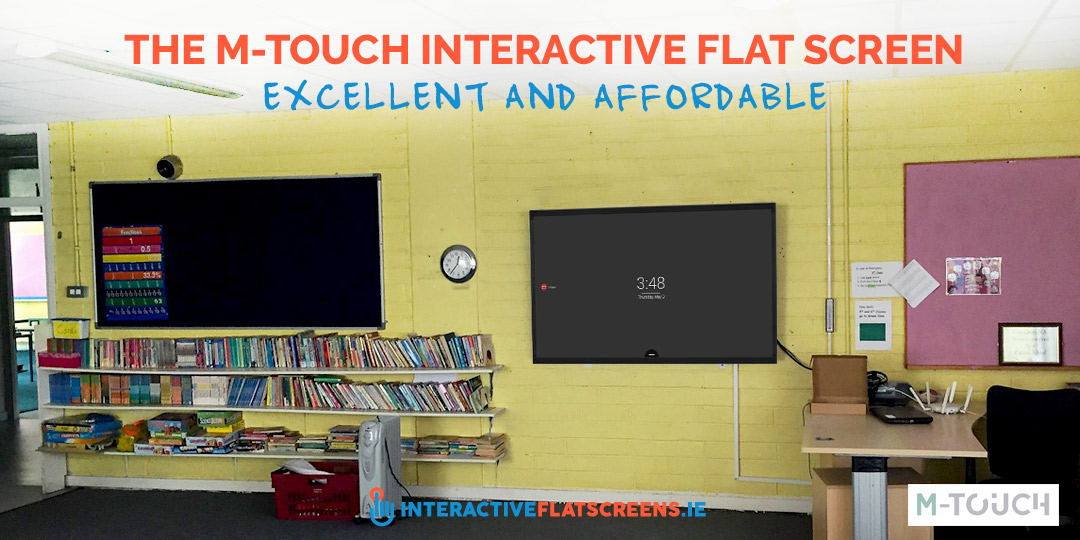 The M-Touch Interactive Flat Screen – Excellent and Affordable
Nov 13, 2019
By Interactive Flat Screens
Here at IFS.ie, we talk a lot about interactive flat screens. This is to be expected as it is our business, after-all. The screens that we talk a lot about are the Clevertouch and the Promethean Activpanel. But there is another brand, somewhat of a dark horse, that we haven't talked much about. Until now. That brand is the M-Touch.
The M-Touch Flat Panel Is Feature Rich & Affordable
The M-Touch flat panel is feature rich and affordable. Sometimes the Clevertouch and Promethean panels can be too expensive and so the M-Touch is a more affordable solution. There are some ways that it falls short of the more expensive machines but for the price it really is a great deal. That is why we have selected it for our range and you can be certain that the M-Touch will deliver in all the ways that matter.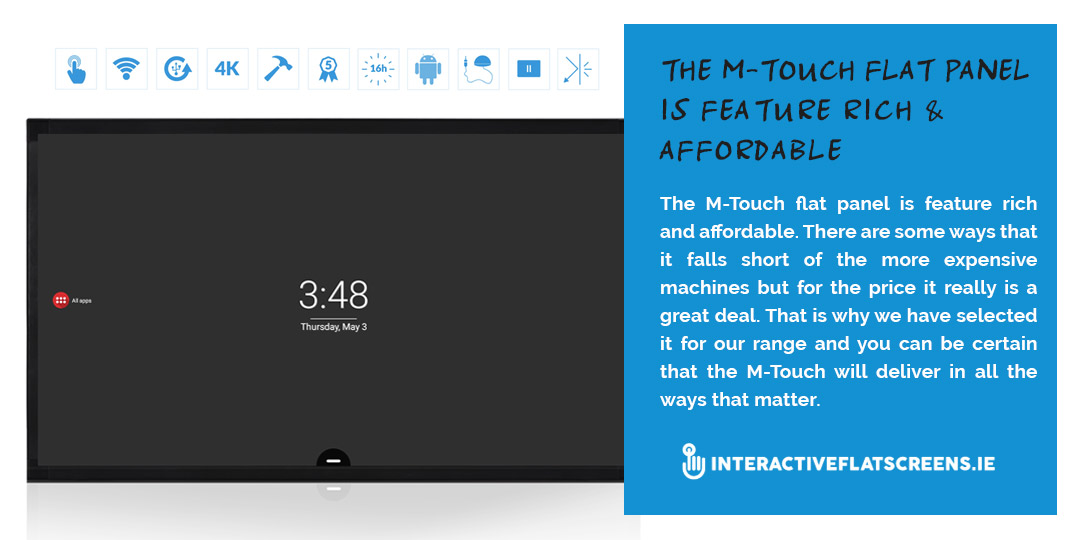 Features The M-Touch Shares With The Clevertouh & Promethean
The M-Touch Interactive screen has all the core benefits of the Clevertouch and Promethean – no maintenance, no lamps and no filters needed. Connectivity that far surpasses the humble projector and it can be used with curtains open or lights on. These are some of the features the M-Touch shares with the Clevertouch and Promethean models. Now let's tale a look at the specifics of the high-quality M Touch alternative.
10-point touch, toughened anti-glare glass
4k ultra HD resolution
Freeze frame and other key features with remote control
5 year install and de-install warranty
Can run in portrait or landscape
Whiteboard mode
Runs on Android 7.1.2
Features Unique to the M-Touch
Impressed? Well, you might be even more impressed when we tell you that two of these features are unique to the M-Touch: being able to run in portrait or landscape, and the whiteboard mode. However, in our opinion, the best feature is the 5-year onsite warranty. This warranty is handled directly by experts on the ground in Ireland, so that, if something goes wrong, AV technicians will travel to your school and fix the problem in the classroom.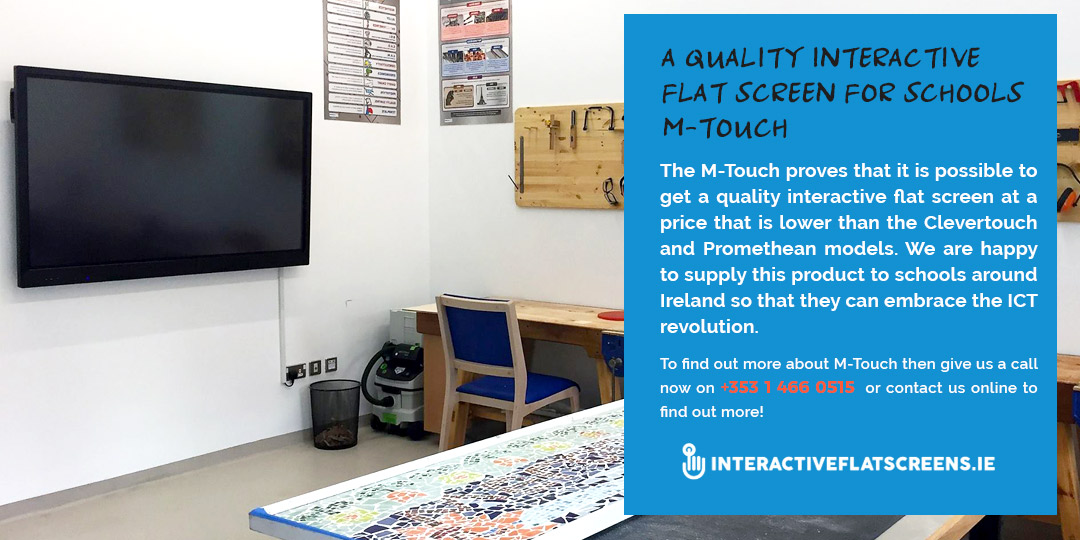 A Quality Interactive Flat Screen for Schools – M-Touch
The M-Touch proves that it is possible to get a quality interactive flat screen at a price that is lower than the Clevertouch and Promethean models. We are happy to supply this product to schools around Ireland so that they can embrace the ICT revolution. To find out more about M-Touch then give us a call now on +353 1 466 0515 or contact us online to find out more!
Don't miss out on future blog posts and be in with a chance to win a €100 voucher by joining our mailing list now!
Why Select Clevertouch?
CLEVERTOUCH are Interactive Touchscreen Displays for Education. Clevertouch Interactive Touchscreens are changing the way we educate our pupils a durable alternative to interactive Whiteboards and Projector solutions.

CLEVERTOUCH offers innovative features such as (optional) built in PCs and a built in App store that is focused on education.

CLEVERTOUCH offers a FIVE YEAR WARRANTY on its screens.

CLEVERTOUCH comes with a variety of education Softwares (Cleverlynx, Displaynote, Snowflake, Clevermaths and Clevernote). All Sofwares are easy to use and are child and teacher friendly!

CLEVERTOUCH is very competitive in price.