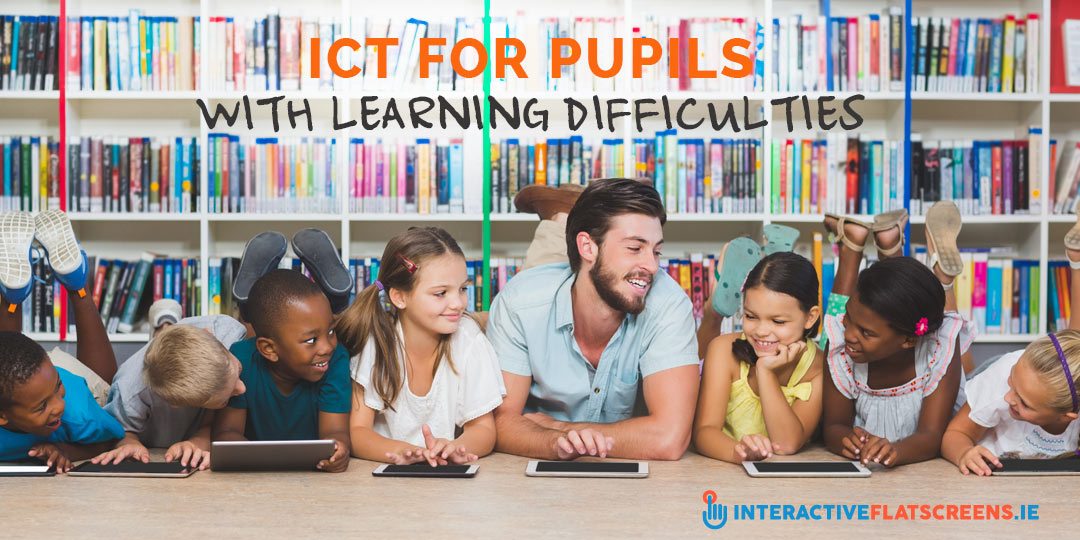 ICT For Pupils With Learning Difficulties
Oct 21, 2016
By Interactive Flat Screens
Back in the dark ages of education, students with dyslexia or other learning difficulties were considered slow or plain stupid by both teachers and fellow pupils. Those with the condition found themselves in a vicious cycle: their poor performance in the class room led to low self-esteem and low self-esteem affected their performance. Thankfully, those days are gone. We now know that pupils with dyslexia are just as bright as their classmates. Give them ways to overcome dyslexia and they can match the achievements of their peers.
ICT Tools For Pupils
Information and communication technology (ICT) offers many tools to help pupils to overcome their difficulty and thereby raise their self-esteem. ICT can also help teachers in their efforts to support those with learning difficulties and parents can get involved too.
Software To Aid Dyslexics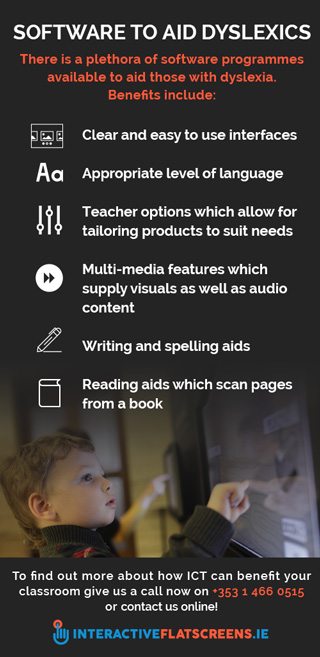 There is a plethora of software programmes available to aid those with dyslexia. Benefits include:
Clear and easy to use interfaces
Uncluttered presentation of information with appropriate level of language
Teacher options which allow for tailoring products to suit individual needs
Multi-media features which supply visuals as well as audio content
Writing / spelling aids including spell checkers, word prediction, word banks and voice recognition
Reading aids which scan pages from a book, display them and then read aloud
These tools, used correctly, can be valuable supports in a pupil's efforts to beat dyslexia. They can help to motivate pupils and raise self-esteem. They can empower pupils to achieve greater independence and take on responsibility for their learning. ICT as a personal support tool has many benefits including:
Content free software which allows pupils to present information using text, sound, animation and video.
It can also help to speed up the completion of assignments
It can assist in planning by helping to organize and manage workload
Enables self-monitoring by placing an emphasis on the learning process rather than the content
ICT Support For Teachers
ICT in the classroom can also be used to support teachers. It allows:
The creation of material to meet the needs of pupils
Engagement with pupils
Professional development and support
The facilitation of planning and completion of administrative tasks
ICT In The Home
Parents can also get involved in the role of ICT in helping their child to overcome dyslexia. ICT can be used in the home to supplement the child's education. However, it should be understood that the child may become bored using the same education software at home as in class, so different programmes, which are suitable for home use while assisting in skills / concepts the child needs to learn, are recommended. It is no good trying to simply replicate the classroom at home. ICT at the home should be more relaxed and enjoyable. A good example is the computer game, which helps to build problem solving skills, memorization and confidence.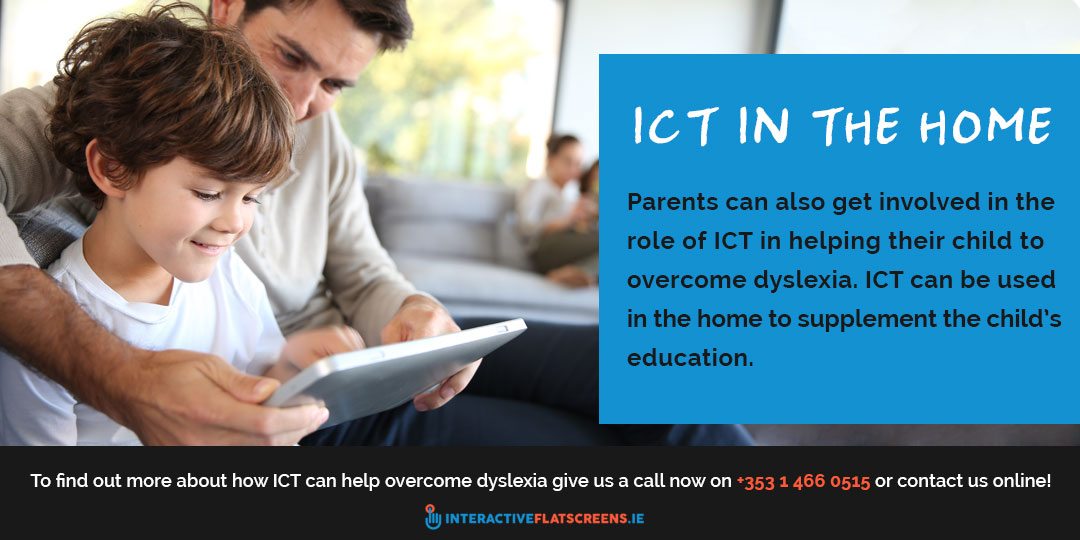 The Chance To Shine From ICT
ICT, in general, is making learning easier and more fun for all pupils. It is encouraging to see that children with learning difficulties are benefiting from ICT also. The classroom has become a much more inclusive environment and the old days of ignorance and disdain are behind us. Pupils with dyslexia are proving that they are just as intelligent as their peers if given the chance to shine. The future looks bright for those with dyslexia and other learning difficulties.
To find out more about how ICT can benefit your classroom give us a call now on +353 1 466 0515 or contact us online!
Why Select Clevertouch?
CLEVERTOUCH are Interactive Touchscreen Displays for Education. Clevertouch Interactive Touchscreens are changing the way we educate our pupils a durable alternative to interactive Whiteboards and Projector solutions.

CLEVERTOUCH offers innovative features such as (optional) built in PCs and a built in App store that is focused on education.

CLEVERTOUCH offers a FIVE YEAR WARRANTY on its screens.

CLEVERTOUCH comes with a variety of education Softwares (Cleverlynx, Displaynote, Snowflake, Clevermaths and Clevernote). All Sofwares are easy to use and are child and teacher friendly!

CLEVERTOUCH is very competitive in price.