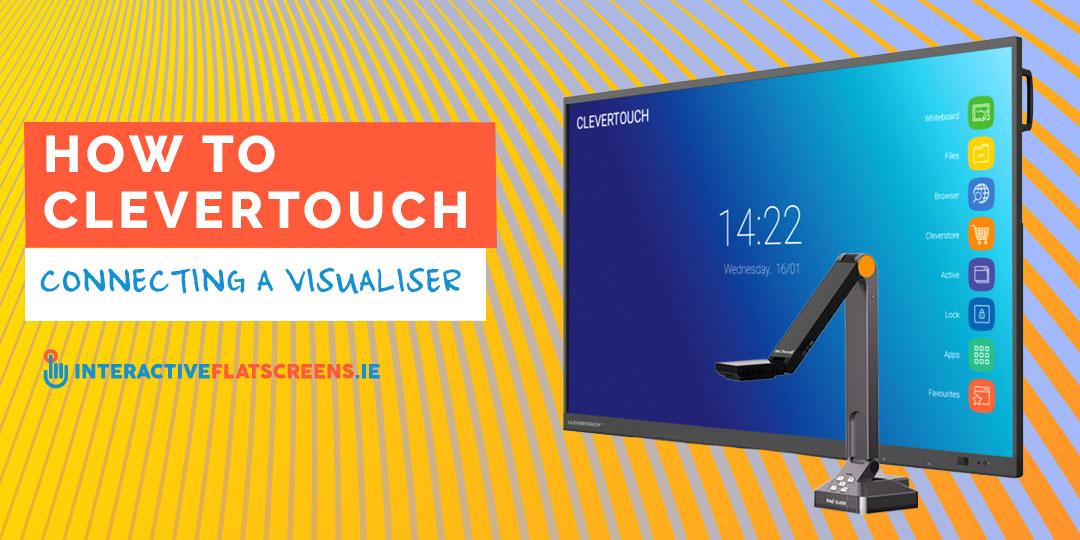 How To Clevertouch – Connecting A Visualiser
Jun 29, 2021
By Interactive Flat Screens
As we continue with our handy guides to help people navigate their Clevertouch panels another of our aims was to help those that haven't yet decided to take the Clevertouch plunge. We at IFS hope with our How to Guides those interested will see how flexible and vast the applications can be with the Clevertouch range. Today, our focus is on how to connect a visualiser. Not only connection tips but also how to navigate and use the Visualiser when connected.
Visualiers and Clevertouch
The Visualiser is a great attachment to have in your tech arsenal. It adds another dimension to the Clevertouch panel and here is a list of uses for a visualiser:
Displaying Artwork
Using zoom feature objects can be studied in greater detail
Reading a book as a group with students
Assisting visually impaired pupils with larger text
Displaying "delicate" texts such as historical documents/maps/photos
Collating several images for a presentation
Saves on photocopying (a page on a book without damaging the spine)
Modelling / Showing how to do something or make something
Demonstrate a science experiment
How To Connect A Visualiser to Clevertouch
As you can see from this list, which is just a small amount of uses, there are a variety of ways you can engage with a visualiser for your class of students. There are also a couple of ways you can connect your visualiser. One, you can directly connect to the Clevertouch panel through USB. The second way is to connect to your laptop and go to the relevant Visualiser app on the Clevertouch panel. Below is a video showing you exactly how you can connect the visualiser with both methods.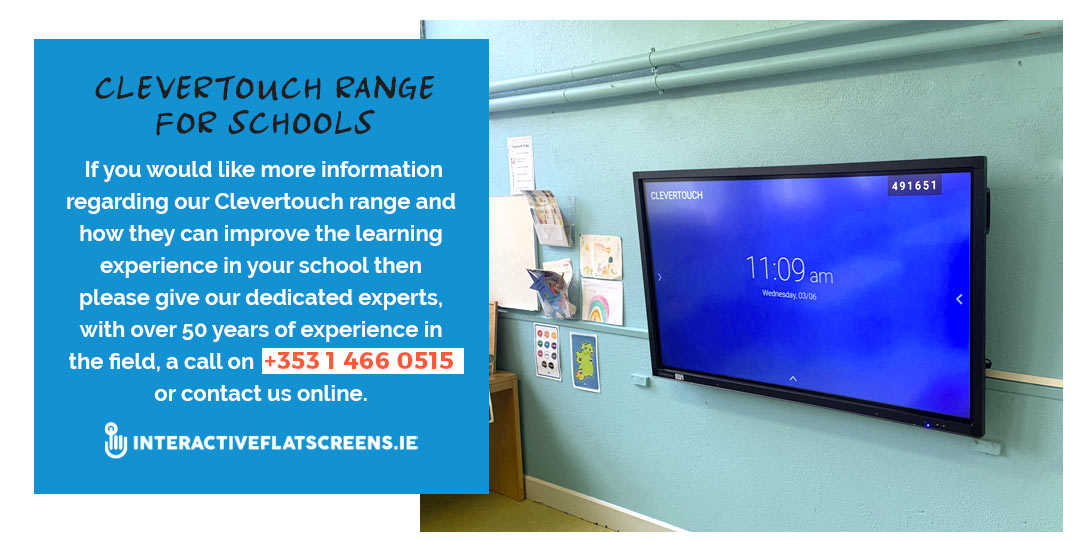 Clevertouch Range for Schools
We hope you have found these guides helpful as we try our best to make sure each and every client is fully confident in using our products. Even the most tech shy people find the Clevertouch range easy to use once they get over their worry of a new piece of technology. Hopefully our How to Guides have eased any concerns and showcased just how simple and easy it is to navigate the Clevertouch panels. If you would like to see more How to Guides or a How to on a specific feature of the Clevertouch range then please give us a call on +353 1 4660515 or contact us online and our expert team would be delighted to answer your questions and talk you through options.
Why Select Clevertouch?
CLEVERTOUCH are Interactive Touchscreen Displays for Education. Clevertouch Interactive Touchscreens are changing the way we educate our pupils a durable alternative to interactive Whiteboards and Projector solutions.

CLEVERTOUCH offers innovative features such as (optional) built in PCs and a built in App store that is focused on education.

CLEVERTOUCH offers a FIVE YEAR WARRANTY on its screens.

CLEVERTOUCH comes with a variety of education Softwares (Cleverlynx, Displaynote, Snowflake, Clevermaths and Clevernote). All Sofwares are easy to use and are child and teacher friendly!

CLEVERTOUCH is very competitive in price.