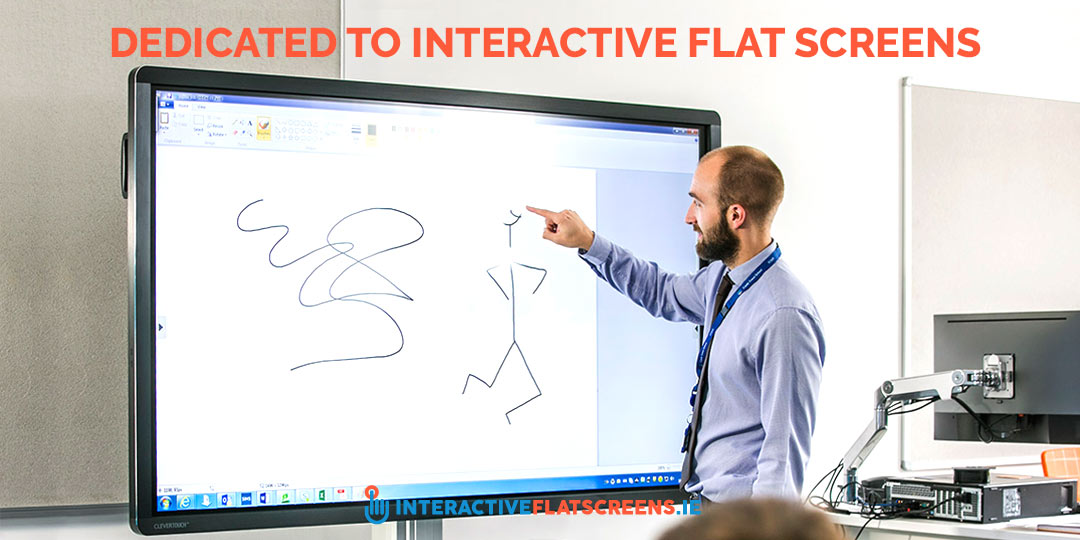 Dedicated to Interactive Flat Screens
Mar 04, 2020
By Interactive Flat Screens
In case you don't already know, interactiveflatscreens.ie is a division of ToomeyAV, a leading supplier of ICT to schools. We've dedicated an entire site to the interactive flat screen but why does it deserve this honour? Read on to find out.
Providing An Interactive Learning Experience
ToomeyAV mostly supplies schools and, of all the gear we provide, the interactive touch screen is making the biggest impact in terms of changing the way education in the classroom works. It is inevitable that the traditional pedagogical model of learning is being replaced by a more enlightened, pupil centred approach. The interactive touch screen is helping to speed this process up by providing an interactive learning experience. This can be done directly through the machine's interface or through smaller handheld devices such as iPads and tablets that are connected to the interactive panel and part of the growing BYOD movement.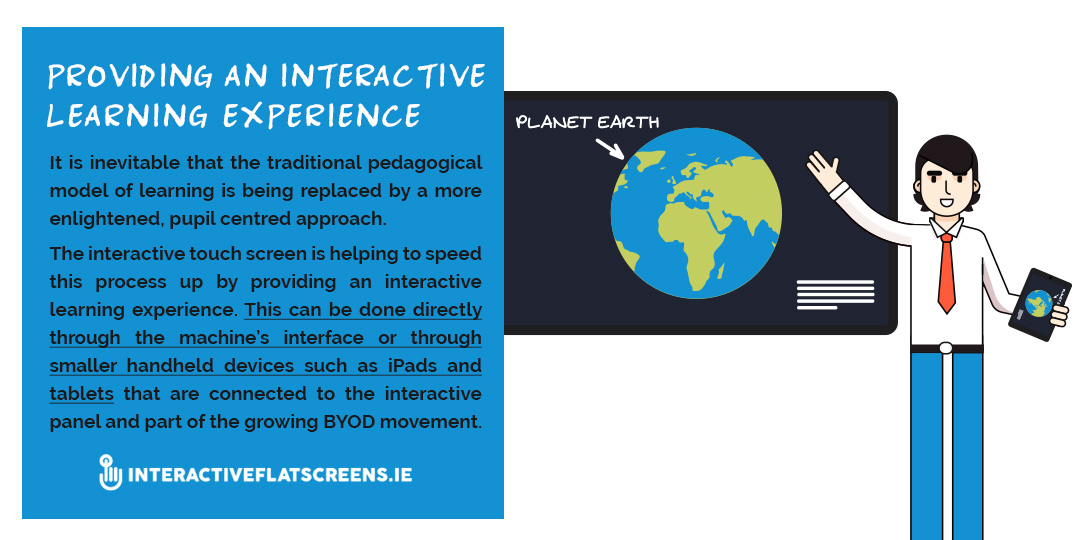 The Interactive Flat Screen Is Helping To Free Up The Teacher
The interactive flat screen is helping to free up the teacher so they can spend more time with individual students. The pupil centred approach also means that the teacher's role is changing from educator to facilitator. Any teacher who takes their job seriously will welcome these changes. Self-education is a very fine thing and it must be very rewarding and satisfying for the teacher to help make it happen. Without the interactive flat screen, it would be more difficult for the joy of self-learning to occur.
Interactive Learning Through Games
The interactive touch screen is a very powerful piece of technology. Not only does it help make interactive learning through games occur but it can access the internet and make connecting with other classrooms around the world fast, easy and fun.
The Advent of the Interactive Touch Panel
Things progress, technology advances and the world is in a constant state of transformation. This is very evident in the classroom with the advent of the interactive touch panel. What will replace this machine in the future? It is very hard to answer this question as it has so many pros. Not only is it powerful and high performing, it looks good and is safe and secure. Plus, it is easy to install, and, like any tablet, it is very user friendly.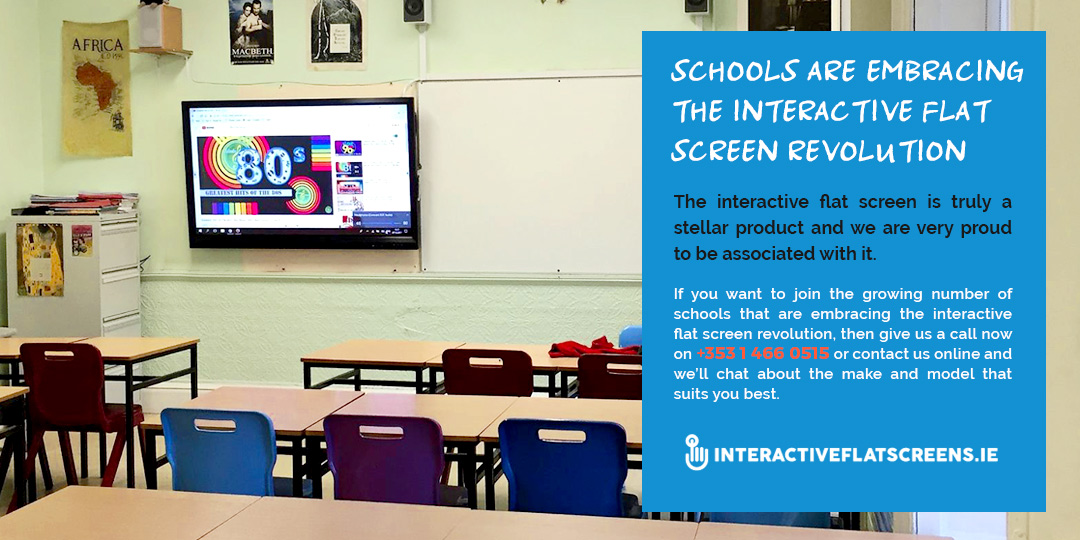 Schools Are Embracing The Interactive Flat Screen Revolution
So, the above are some of the reasons why we've dedicated a whole site to the interactive flat screen. It is truly a stellar product and we are very proud to be associated with it. If you want to join the growing number of schools that are embracing the interactive flat screen revolution, then give us a call now on +353 1 466 0515 or contact us online and we'll chat about the make and model that suits you best.
Why Select Clevertouch?
CLEVERTOUCH are Interactive Touchscreen Displays for Education. Clevertouch Interactive Touchscreens are changing the way we educate our pupils a durable alternative to interactive Whiteboards and Projector solutions.

CLEVERTOUCH offers innovative features such as (optional) built in PCs and a built in App store that is focused on education.

CLEVERTOUCH offers a FIVE YEAR WARRANTY on its screens.

CLEVERTOUCH comes with a variety of education Softwares (Cleverlynx, Displaynote, Snowflake, Clevermaths and Clevernote). All Sofwares are easy to use and are child and teacher friendly!

CLEVERTOUCH is very competitive in price.