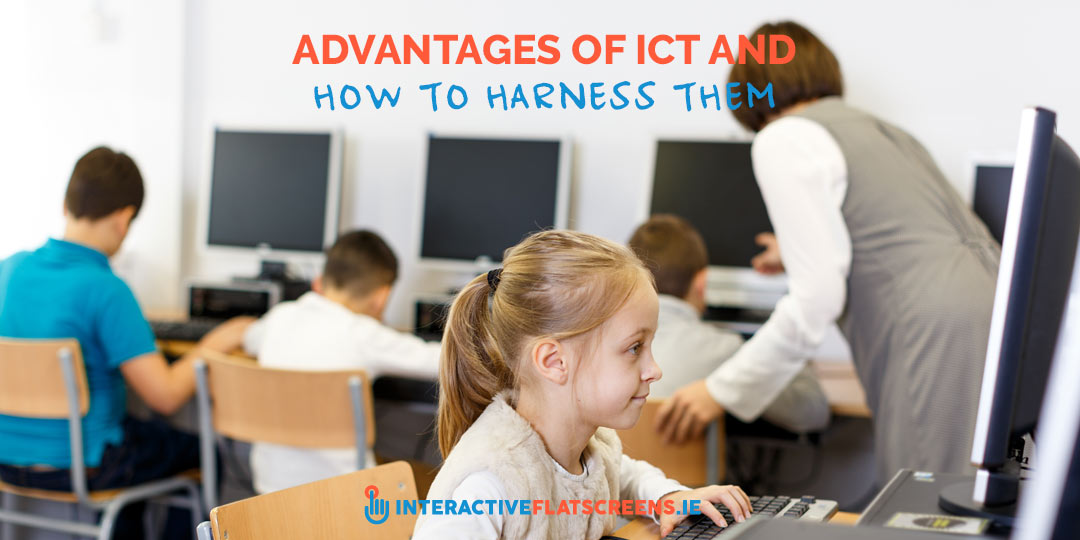 Advantages of ICT & How to Harness Them
Mar 11, 2020
By Interactive Flat Screens
Here at ifs.ie we are dedicated to improving primary students access to products that will both enhance the classroom experience as well as their future opportunities. Study after study has proven the advantages of ICT in the classroom benefits not only these pupils but also the teachers that need to find new ways to interact and keep the attention of said pupils. ICT, and more specifically the Clevertouch Interactive Flatscreen, is that gateway to more fun filled lessons for all involved.
The Role of ICT in Learning
The role ICT has had on learning and teaching can't be denied. Research conducted since the 1980's until the present day has continually shown how effective and advantageous ICT can be in the classroom when implemented and used correctly. With technology constantly changing and evolving for the better now is the time to join the ICT revolution and get on that journey as soon as possible so teachers and students alike will have the same advantages as other ICT enabled schools.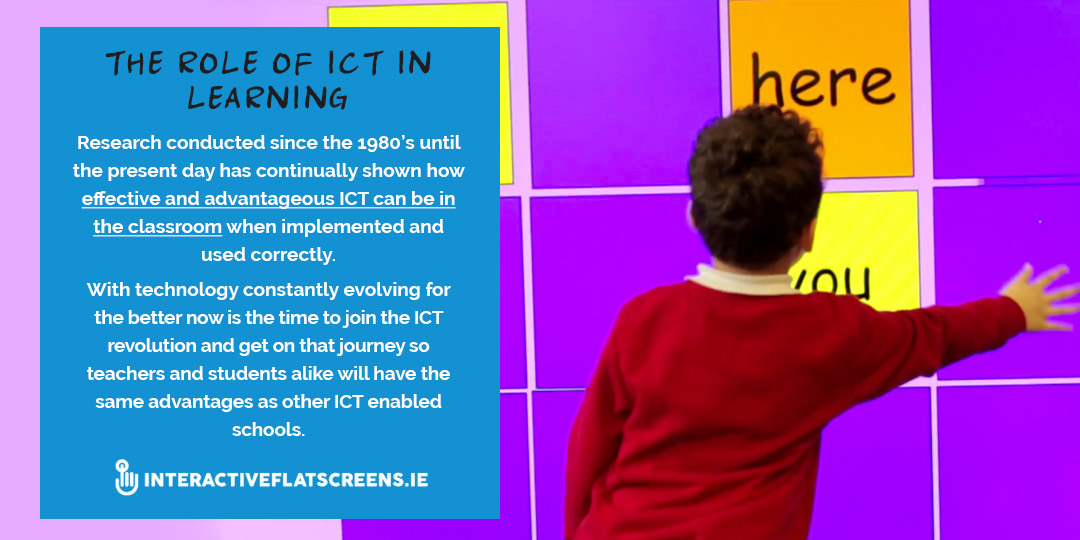 Advantages of ICT – Staying Ahead of the Curve
There's not many not many other industries that move as fast as the ICT sector so future proofing your classroom now will keep both teachers and pupils ahead of the curve and so you can get the advantages of ICT. As our world becomes more interconnected and with the BYOD trend on the rise it has never been more important to stay ahead of the ICT curve.
Harness The Clevertouch Interactive Flatscreen
Our Clevertouch Interactive Flatscreen comes in 2 variations. The first is the V-Series, which is the popular choice for schools, and the advantages of using this model is how cost effective it is to implement in the classroom. We offer a 5-year de-reinstallation service. There are no subscriptions with our interactive flatscreens. We also have a local team that offer expert advice. The screen has a 4K resolution option with wireless device connectivity and built in speakers. It's also compatible with many of the popular operating systems such as Windows 10, Mac OS X, MacOS and Chromebook.
The second choice is the Plus series which has a much wider choice of screen size. Ranging from 55" all the way up to 84". This model also comes with a 4K option as well as a smooth super glide surface making the writing experience much more intuitive. Our products make everything easy so there's no impact or frustration for both teacher and pupil.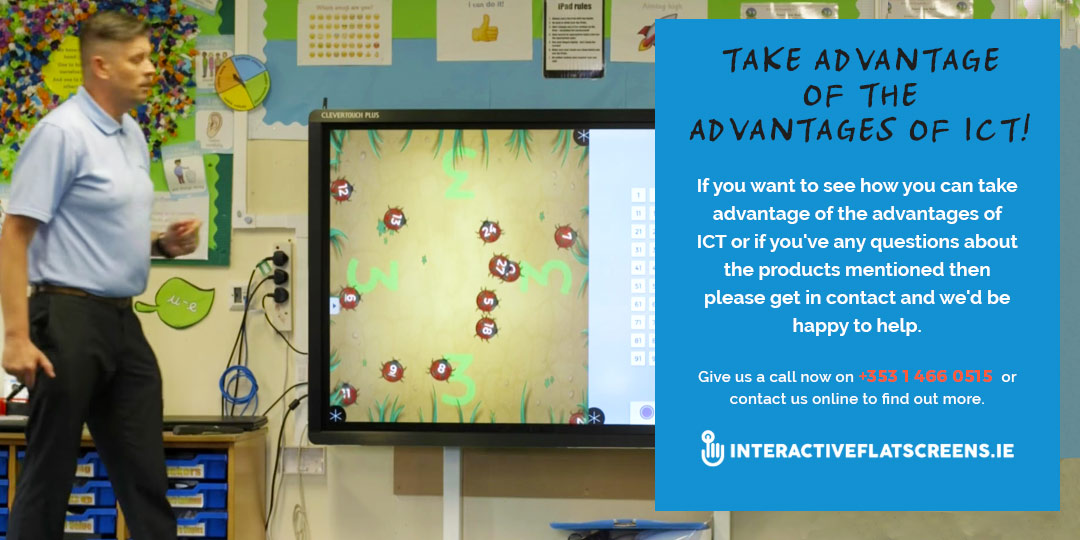 Take Advantage of the Advantages of ICT!
If you want to see how you can take advantage of the advantages of ICT or if you've any questions about the products mentioned then please get in contact and we'd be happy to help. Give us a call now on +353 1 466 0515 or contact us online to find out more.
Why Select Clevertouch?
CLEVERTOUCH are Interactive Touchscreen Displays for Education. Clevertouch Interactive Touchscreens are changing the way we educate our pupils a durable alternative to interactive Whiteboards and Projector solutions.

CLEVERTOUCH offers innovative features such as (optional) built in PCs and a built in App store that is focused on education.

CLEVERTOUCH offers a FIVE YEAR WARRANTY on its screens.

CLEVERTOUCH comes with a variety of education Softwares (Cleverlynx, Displaynote, Snowflake, Clevermaths and Clevernote). All Sofwares are easy to use and are child and teacher friendly!

CLEVERTOUCH is very competitive in price.